Spiritual Philosophy
Imam Khalid Latif: Ramadan Reflection Day 1: What Will Make This Fast Different?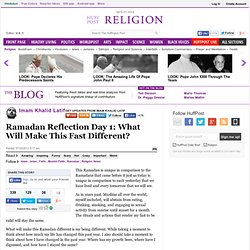 This Ramadan is unique in comparison to the Ramadans that came before it just as today is unique in comparison to each yesterday that we have lived and every tomorrow that we will see.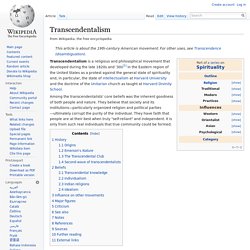 Transcendentalism was a philosophical movement that was developed in the 1830s and 1840s in the Eastern region of the United States as a protest to the general state of culture and society, and in particular, the state of intellectualism at Harvard University and the doctrine of the Unitarian church taught at Harvard Divinity School . Among the transcendentalists' core beliefs was the inherent goodness of both people and nature. Transcendentalists believed that society and its institutions—particularly organized religion and political parties—ultimately corrupted the purity of the individual.
We have at our disposal a power that can change lives, make a sick spirit healthy, encourage success, guide those who need it, make or break relationships and create a lasting impression of us as people.
Kristen Houghton: The Spiritual Power of Words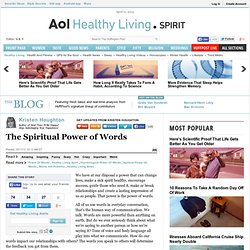 What is spiritual practice?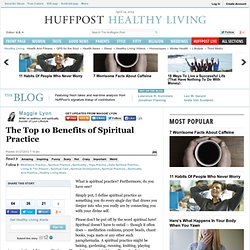 Maggie Lyon : The Top 10 Benefits of Spiritual Practice
Like all physicians, we've seen things we can't explain.
You Docs: Having faith is good for your body as well as your soul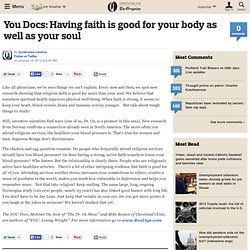 Rod Stryker: Spiritual vs. Material Fulfillment: Who Says You Can't Have Both? (Part II)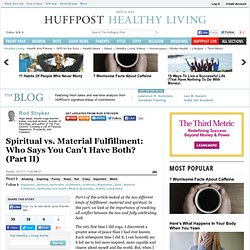 Part I of this article looked at the two different kinds of fulfillment: material and spiritual.
care neglect encouragement discouragement love fear kindness violence trust deceit play suffering fun punishment bood coercion freedom guilt fairness shame my rights timeout feeling narcissism sharing materialism acceptance criticism respect contempt safety defensiveness listening stonewalling inventiveness obedience wonder ignorance equality autocracy cooperation competition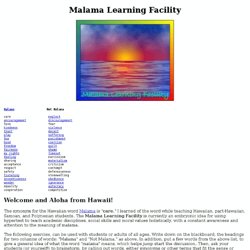 Malama
Qigong (pronounced chee gong) is a Chinese system of physical training, philosophy, and preventive and therapeutic health care.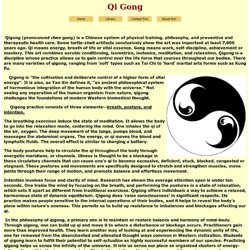 Qi Gong
Middle Path