Architecture, Landscape & Interior Design
Structural Graffiti: Street Art Tags Fresh Architectural Design Article by Urbanist, filed under Houses & Residential in the Architecture category. Architecture and graffiti are always a bit scandalous, as architects usually want anything but graffiti on the sides of their buildings. Not so in this structure, where the facade incorporates a giant three-dimensional tag. The complex, dubbed HIVE and built for an architect and street artist, has its title printed right into its walls, as well as other graphical elements like arrows that give the entire complex an urban dynamic.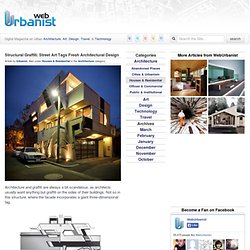 Structural Graffiti: Street Art Tags Fresh Architectural Design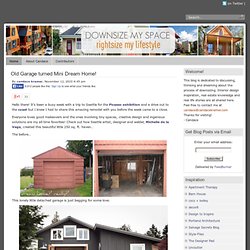 Hello there! It's been a busy week with a trip to Seattle for the Picasso exhibition and a drive out to the coast but I knew I had to share this amazing remodel with you before the week came to a close. Everyone loves good makeovers and the ones involving tiny spaces, creative design and ingenious solutions are my all time favorites! Check out how Seattle artist, designer and welder, Michelle de la Vega, created this beautiful little 250 sq. ft. haven…
My Paradissi: Just an ethnic touch
Dishwasher with a Spin // Shoebox Dwelling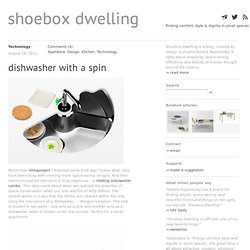 Remember Ahhaproject I featured some time ago? Guess what, they have been busy with creating more space-saving designs. And their latest concept for Elecrolux is truly ingenious – a rotating sink/washer combo. 'The idea came about when we realized the potential of space conservation when our sink was full of dirty dishes!
Green Planning and Urban Development
Every designer has his or her own creative process. Seyhan Ozdemir and Sefer Cagle, creative duo from Turkish design firm Autoban, use storytelling as a way to help them conceptualize their interior design projects. They see furniture as characters in a space that has a soul and a past, creating unique experiences in their interiors.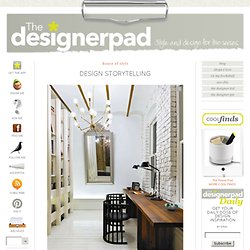 The Designer Pad - Design Storytelling