Animals
70 Cutie Baby Animals Bring You a Good Mood. Cuteness is usually characterized by some combination of infant-like physical traits, especially small body size with a disproportionately large head, large eyes, and round and softer body features.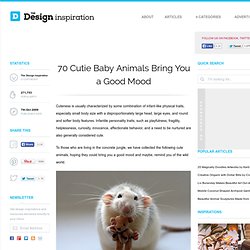 Infantile personality traits, such as playfulness, fragility, helplessness, curiosity, innocence, affectionate behavior, and a need to be nurtured are also generally considered cute. To those who are living in the concrete jungle, we have collected the following cute animals, hoping they could bring you a good mood and maybe, remind you of the wild world. The Beauty Of Motherhood In The Animal Kingdom (23 Pics) Pygmy Goat Kid Twins Photograph by Thomas R Fletcher - Pygmy Goat Kid Twins Fine Art Prints and Posters for Sale. Comment, Like, & Favorite Tags: pygmy goat photographs, kid photographs, family farm photographs, webster county photographs, west virginia photographs, pygmy goat canvas prints, kid canvas prints, family farm canvas prints, webster county canvas prints, west virginia canvas prints Buy Prints | Greeting Cards Expert Printing and Assembly Shipping Within 2 - 3 Business Days.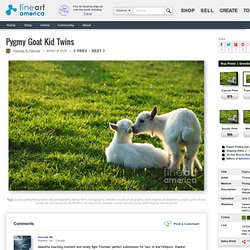 Himalayan Cuckoo, Himalayan Cuckoo photos, Himalayan Cuckoo pictures. Nature photography - pictures of animals, pictures of birds, pictures of butterflies, macro photography of insects, plant photos, pictures of mushrooms.
The most beautiful and unique images of nature. Great photographers observe nature by Canon, Nikon cameras, equipped with the best lenses - see all species in our gallery and listen to the birds' and animals' voices. If you want to use images for commercial purposes - send a message: info@nature-pictures.org If you want to get a file with an author's dedication ( to non-commercial print ) - write: info@nature-pictures.org Nature photographers,nature experts, people writing articles on nature topics are welcome to cooperate. We also invite Investors to help us in this website development. 5 Lovable Animals You Didn't Know Are Secretly Terrifying. If there's two things Cracked is all about, it's fucked up animals and dongs.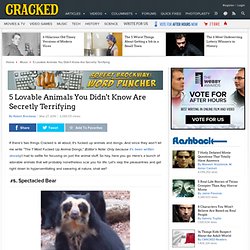 And since they won't let me write "The 7 Most Fucked Up Animal Dongs," (Editor's Note: Only because it's been written already) I had to settle for focusing on just the animal stuff. So hey, here you go: Here's a bunch of adorable animals that will probably nonetheless scar you for life. Doggelganger. Seagull stole GoPro. Video. Video. Video. Video. Video. Video. Video. Video. Video. Video. Video. Video. Video. Video. Video.
---