Magazines
Xeni Jardin at 11:21 am Fri, Jan 17, 2014 • 0 Image: Reuters Reuters reports that digital security firm IntelCrawler claims to have uncovered "at least six ongoing attacks at merchants across the United States whose credit card processing systems are infected with the same type of malicious software used to steal data from some 40 million credit cards at Target Inc." The firm has alerted "law enforcement, Visa Inc and intelligence teams at several large banks about the findings." Xeni Jardin at 11:02 am Fri, Jan 17, 2014 • 1 Here is a PDF transcript of the president's speech on surveillance and national security today.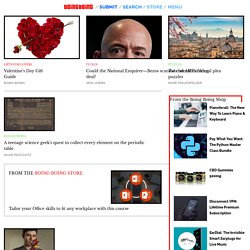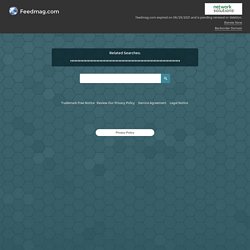 FEED _ The New Brain_ The Elaborate Machine
Almost 30 years ago, the celebrated British magazine Encounter published a cover story by Gordon Rattray Taylor entitled, "A New View of the Brain." Taylor's topic, the future of neuroscience, strayed a bit from the magazine's standard literary and political fare (the same issue ran articles by Friedrich Hayek, Paul Theroux, George Kennan, and an assessment of Claude Lévi-Strauss), but Taylor assured his readers that what he had to say was of real interest to anyone concerned with culture and the human condition. "It looks as if research on the brain may be the most dynamic area in biology during the next 30 years, just as molecular biology has been during the last 30... [C]ertainly great advances are imminent, and the social and ethical consequences will be dramatic."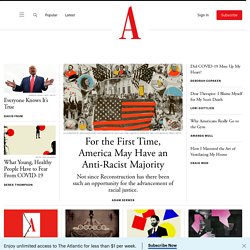 The Atlantic Follow Us Video Let's Get Physical: A 1950s Guide to Hooking Up Watch Music Bring Back Memories for Alzheimer's Patients How songs can help people whose minds are deteriorating Olga Khazan 4 Hunting Licenses—to Shoot Drones A new age of uncharted legal territory in low-level airspace Rebecca J.
HotWired
Nightline Tapes and Transcripts
Welcome to Maxim: the home of everything funny, sexy and awesome you'll ever need on the web. Oh, you want more of an explanation, wise guy? Fine. Maxim is stuffed to the gills with super-sexy photo galleries of the world's most gorgeous girls, as well as hundreds of mind-blowing behind-the-scenes videos of those same sexy celebrities' Maxim cover shoots. In short: This is the place to come to if you love looking at the hottest ladies the planet has to offer.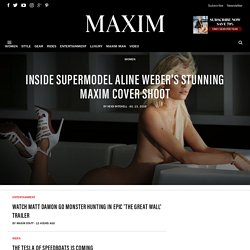 Up close at the Egyptian revolution Jehane Noujaim's thrilling Oscar nominee "The Square" stays on the Cairo streets through two revolutions Andrew O'Hehir Friday, Jan 17, 2014 12:00 AM UTC Entertainment Movies, Documentaries, Our Picks "SNL" finalist on audition: "It was such a historic moment" Simone Shepherd tells Salon about her experience auditioning for Lorne Michaels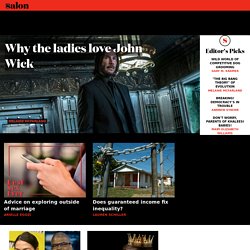 DoubleTake Magazine
Blurt Online - Music News, Reviews, Videos, and more
ReVue Magazine de photographie Black & White and Color Photography Magazine