History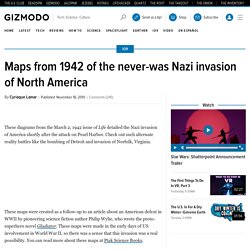 Hitler's biggest problem, aside from being murderously crazy,was that he ignored the practical realities of logistics and manufacturing. Even Sea Lion, the proposed German invasion of England, was farcical. Look what it took to get several divisions of men into Normandy on D-Day, which around 20-ish miles away.
Maps from 1942 of the never-was Nazi invasion of North America
America's True History of Religious Tolerance | History & Archaeology
B-24 Pin-Ups
This Website has been designed to document Chinese History. I hope to include a little bit of everything. Among the Table of Contents of this site, you will find a news archive, sourced from various periodicals; a bibliographical, biographical, cultural and geographical database, chronologies, summaries, abstracts, outlines and presentations separated into ancient, pre- modern, modern, and contemporary periods of Chinese history, links to other online resources; Special Reports from the editors, foreign correspondents and ordinary people living in the greater China region and even current weather for major Chinese cities. There is a source index as well, which documents the source of content on this site. Keep in mind that this site is in a constant state of update, and will likely never be fully completed. Please feel free to have a look around.
Exploring Chinese History :: Wertz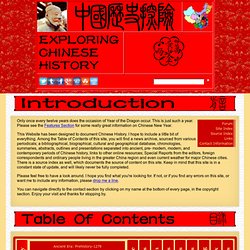 Institute for Historical Review
Lives, the Biography Resource
History of the Internet and Web