History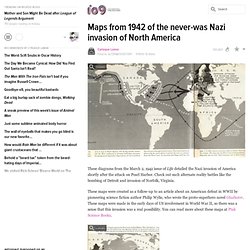 I don't see how the Japanese could ever have mounted an invasion like these. The necessary forces would have reduced their capabilities to hold their gains in China and SE Asia. To get Hawaii they would essentially need to send their entire fleet, and even if they did try to invade the west coast, its the west fucking coast, we could bomb the shit out of them even before they could think about landing some men on shore. Same thing with invading through Mexico. Don't you think we'd bomb the crap out of them all up and down Mexico. The Jap's only chance was to get us to piss our pants after Pearl Harbor and give up, but we didn't and so they were doomed from the get go.
Maps from 1942 of the never-was Nazi invasion of North America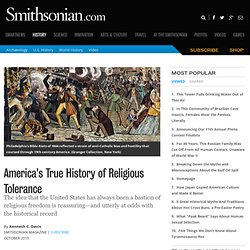 America's True History of Religious Tolerance | History & Archaeology
Wading into the controversy surrounding an Islamic center planned for a site near New York City's Ground Zero memorial this past August, President Obama declared: "This is America. And our commitment to religious freedom must be unshakeable. The principle that people of all faiths are welcome in this country and that they will not be treated differently by their government is essential to who we are."
B-24 Pin-Ups
Only once every twelve years does the occasion of Year of the Dragon occur. This is just such a year. Please see the Features Section for some really great information on Chinese New Year. This Website has been designed to document Chinese History. I hope to include a little bit of everything. Among the Table of Contents of this site, you will find a news archive, sourced from various periodicals; a bibliographical, biographical, cultural and geographical database, chronologies, summaries, abstracts, outlines and presentations separated into ancient, pre- modern, modern, and contemporary periods of Chinese history, links to other online resources; Special Reports from the editors, foreign correspondents and ordinary people living in the greater China region and even current weather for major Chinese cities.
Exploring Chinese History :: Wertz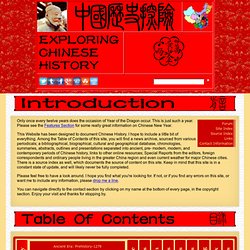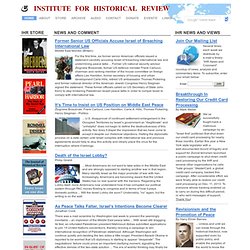 Many Americans think of Abraham Lincoln, above all, as the president who freed the slaves. Immortalized as the "Great Emancipator," he is widely regarded as a champion of black freedom who supported social equality of the races, and who fought the American Civil War to free the slaves. While it is true that Lincoln regarded slavery as an evil and harmful institution, it also true, as this paper will show, that he shared the conviction of most Americans of his time, and of many prominent statesmen before and after him, that blacks could not be assimilated into white society.
Institute for Historical Review
Lives, the Biography Resource
Contact Us About Us Home Infant Health - Best Ways t... Sarees From India - Flaunt ...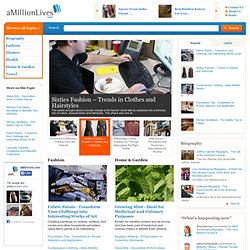 History of the Internet and Web
Internet Archive Wayback Machine