To Be Categorized
Twitter list management, just the way i like it
Texas Cottage Food Law: Home Page
HB 970 was signed by Governor Perry and will be effective September 1, 2013! Plain language bill summary now posted! Click here!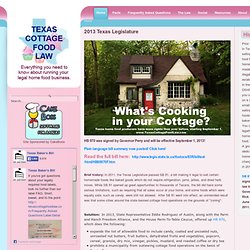 Vicki Reed, CPA, PLLC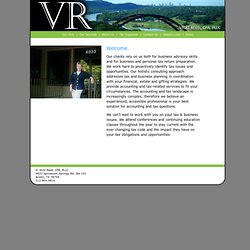 Welcome. Our clients rely on us both for business advisory skills and for business and personal tax return preparation. We work hard to proactively identify tax issues and opportunities.
How people in science see each other (created by @biomatushiq) on Twitpic
Thai Spiced Barbecue Shrimp Recipe
When Patents Attack!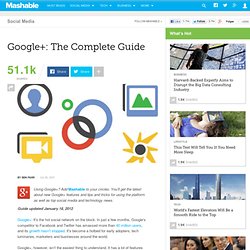 Using Google+? Add Mashable to your circles. You'll get the latest about new Google+ features and tips and tricks for using the platform as well as top social media and technology news.
Public APIs availability - uptime and down time - slow performance
How To Keep Reading the NY Times For Free (Updated)
SModcast