Funny
Engrish Funny: Engrish Pictures That Is Your Funny Engrish
shitmydadsays (shitmydadsays) - shitmydadsays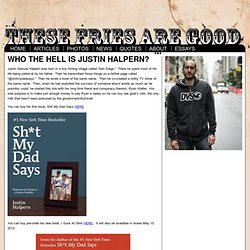 Justin Samuel Halpern was born in a tiny fishing village called "San Diego." There he spent most of his life being yelled at by his father. Then he transcribed those things on a twitter page called "@shitmydadsays." Then he wrote a book of the same name. Then he co-created a shitty TV show of the same name.
The Straight Dope - Fighting Ignorance Since 1973
Playin got their homepage at Neopets
Massive rhino beetle landed outside, what should I do? (pic/vid)
The Meta Picture
Something Awful: The Internet Makes You Stupid
Dropsy the Clown
I am visiting my family in Florida for the holidays. I was chillin at my sister's house when we looked out back and noticed a swarm of honeybees congregating on their swingset. There are a lot of kids around, including my sister's 3 kids. They were inside at the time, fortunately. Fuckin Bees!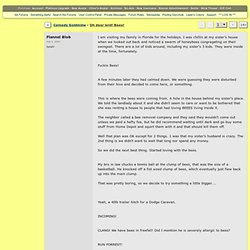 Oh dear lord! Bees!
Cracked.com - America's Only Humor & Video Site Since 1958 | Cra
Revisiting Old-School Text Adventures as a Jaded Modern Gamer |