Wake up
ArmMelt - psychedelic brainwave entrainment experience
7 simple, common-sense evidences that blow the literal Bible out of the water
From exmocaptainmoroni on r/atheism some good ammo, common knowledge, and easy to understand material to use in our all-but-pointless-debates with theists! Enjoy: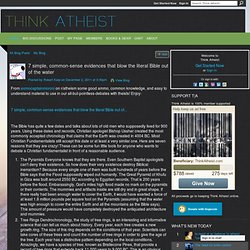 People: We're Insignificant
The first thing to realize is that happiness is in the eye of the beholder. It is not a result of the people, places or events around you; happiness is completely internal. Example: Man #1 is a snowboarder, Man #2 is a garden enthusiast.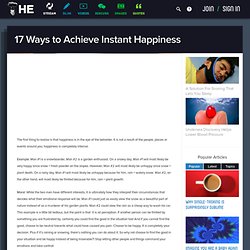 Achieving Instant Happiness