Digit pub
www.aptaracorp.com/assets/resources/Aptara_Context_June_2012.pdf?jujrtyghfud111231a669994a68a579a988
There are many reasons to be bullish for ebooks. On the device side, the iPad set the standard (rather high) and triggered an intense competition among manufacturers and operating systems providers. On the people side, just take New York's subway, or a high-speed train in Europe.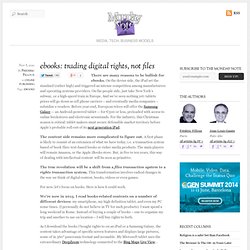 ebooks: trading digital rights, not files
College Publishing Comes of Age: Highlights of the BISG Higher Education Conference - By Eugene G. Schwartz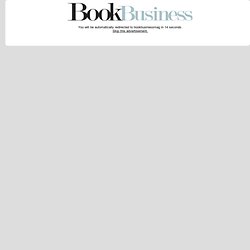 By Eugene G. Schwartz | Posted on February 10, 2012
It was just five years ago when both NBCUniversal and News Corp stopped complaining about YouTube and decided to actually do something about it. They formed what is today known as Hulu . It's gone from being a skeletal ad-supported video streaming service to one with content YouTube can't match and a premium tier that has over 1.5 million subscribers and prospects of future growth.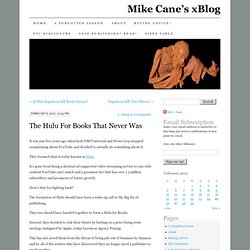 The Hulu For Books That Never Was
Good E-Reader - eReader & Tablet PC, eBooks, and Digital Publishing News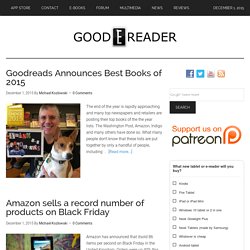 Barnes and Noble has announced that they are offering a number of digital magazines and books via its Windows 8 app. Some of the free titles include; Blue Bloods, Hello, Cupcake!, Life of Pi and The Enemy, along with current issues of top selling magazines Food Network Magazine, GQ, HGTV Magazine, Real Simple and TIME.
29.11.11 | Tom Tivnan and Bookseller Staff
The Bookseller 100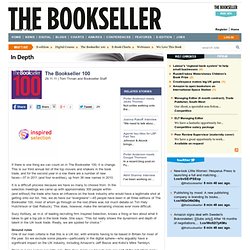 Dan Blank: Publishing, Innovation & the Web —
CCC's Beyond the Book | A Resource on the Business of Writing and Publishing