Get Cultured
The best movies evoke tears, laughter, terror, reminiscence, and/or mystery in a truly personal way. Anything less (AKA, around 98% of all movies) serves no purpose other than to shove mindless, forgettable fodder in our face and line Hollywood's pockets (Be afraid Michael Bay, be VERY afraid). This is that other, sacred 2%—the Holy Grail of cinema. Note: "Memorable Moments" may contain spoilers. 100. Pirates of the Caribbean: The Curse of the Black Pearl (2003)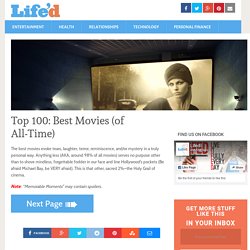 10 Most Unsettling Dark Comedies of All Time
There's something about modern life that calls for dark humor.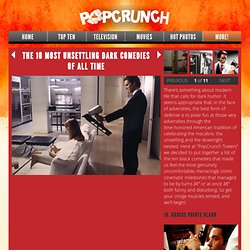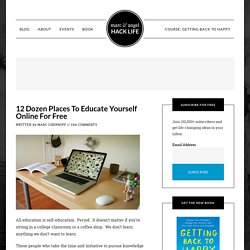 post written by: Marc Chernoff Email All education is self-education.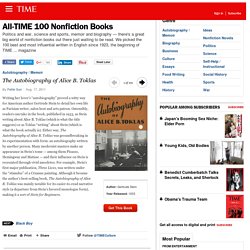 Writing her lover's "autobiography" proved a witty way for American author Gertrude Stein to detail her own life as Parisian writer, salon host and arts patron. Ostensibly, readers can take in the book, published in 1933, as Stein writing about Alice B. Toklas (which is what the title suggests) or as Toklas "writing" about Stein (which is what the book actually is).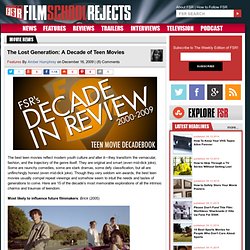 The best teen movies reflect modern youth culture and alter it—they transform the vernacular, fashion, and the trajectory of the genre itself. They are original and smart (even mid-dick joke). Some are raunchy comedies, some are stark dramas, some defy classification, but all are unflinchingly honest (even mid-dick joke). Though they very seldom win awards, the best teen movies usually compel repeat viewings and somehow seem to intuit the needs and tastes of generations to come. Here are 15 of the decade's most memorable explorations of all the intrinsic charms and traumas of teendom. Most likely to influence future filmmakers: Brick (2005)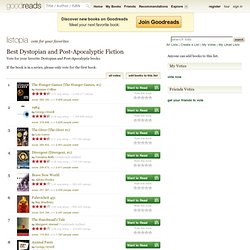 flag this list(?) Flagging a list will send it to the Goodreads Customer Care team for review. We take abuse seriously in our book lists. Only flag lists that clearly need our attention. As a general rule we do not censor any content on the site. The only content we will consider removing is spam, slanderous attacks on other members, or extremely offensive content (eg. pornography, pro-Nazi, child abuse, etc).