Coding Online
INK :: Home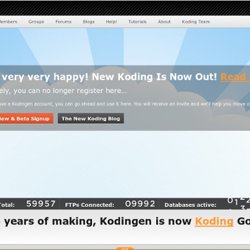 Please login to be able to view, modify, delete your servers and/or accounts. Account Overview FTP Drives Web Servers SVN Repositories Please login to see all applications in our app-store that you can install by just dragging & dropping and to manage your installed applications.
Fast online code editing Cloud9 IDE provides a super fast, home grown code editor that beats the speed and scalability of most editors out there (yes even native ones). Go and give it a try!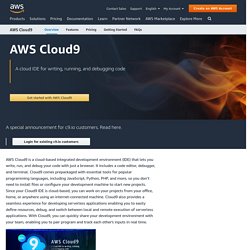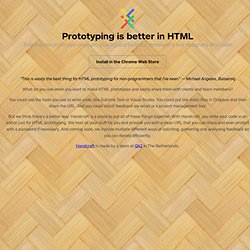 Web-based HTML prototyping software for interaction designers: Handcraft
What do you use when you want to make HTML prototypes and easily share them with clients and team members? You could use the tools you use to write code, like Sublime Text or Visual Studio. You could put the static files in Dropbox and then share the URL. And you could solicit feedback via email or a project management tool like Trello.