Démocratie & Gouvernements
UNODC regularly provides global statistical series on crime, criminal justice, drug trafficking and prices, drug production, and drug use. Data produced by UNODC have multiple sources. Member States regularly submit to UNODC statistics on drugs (through the Annual Report Questionnaire) and crime and criminal justice (through the Crime Trend Survey).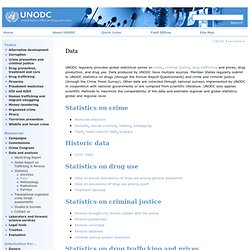 Data : http://www.unodc.org
The following spreadsheet contains different sheets giving information about open government data catalogues from around the world: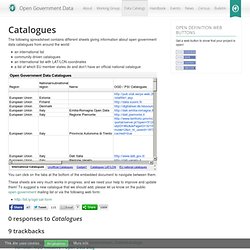 Catalogues « Open Government Data
Home | Who Owns My Neighbourhood?
Villes & collectivités locales