Pictogrammes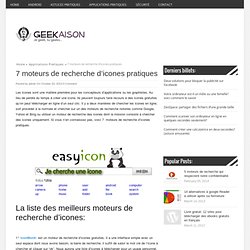 Les icones sont une matière première pour les concepteurs d'applications ou les graphistes.
7 moteurs de recherche d'icones pratiques |
I'd love to design a lot of new picts for my Siruca Pictograms™ but I can't find the time, so I decided to change the license of this font to a share alike Creative Commons license
Pixelistica Blue Icon Set Pixelistica Blue is the newest icon set in the popular Metro style, as seen with the eyes of DryIcons' designers. This icon set contains 200 pixel icons, all crisp and sharp in even the smallest sizes. Christmas Icon Set Have yourself a merry little Christmas, let your heart be light. From now on, our troubles will be out of sight.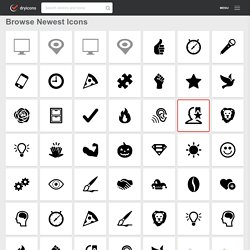 Icon Seeker, an icon search engine, help you search and free downlad icons.