FEEDBACK
http://tenderapp.com/plans/
Get feedback/support queries and conduct short targeted surveys from visitors on your website - WebEngage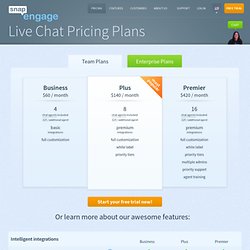 Agents are members of your team who can chat with your visitors.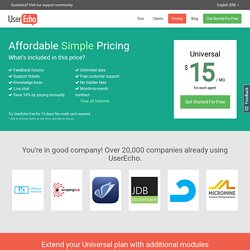 Choose an appropriate plan. / UserEcho
How does the 15-day free trial work? The 15-day trial provides you with a test any of our paid service plan. The 15-day trial is absolutely free - no billing information is required. At the end of the 15-day period, we will automatically limit your subscription to the free package, unless you've made payment to stay with the paid plan. Special offer
Customer Sign In Listen. Engage. Convert. Request a Demo Enterprise Solutions
Up to 45% of leads convert! - Kampyle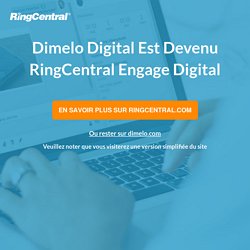 Tirez parti de votre capital client avec notre suite SocialCRM
Les services clients sont aujourd'hui parmi les départements les plus sensibles de l'entreprise. Leurs actions peuvent fortement impliquer d'autres services (marketing, achat, logistique...) et influer sur de nombreux éléments comme la réputation de l'entreprise, son chiffre d'affaires, la fidélité des clients... Après une expérience d'achat, lors de la première utilisation du produit ou à tout moment pendant l'usage, le consommateur peut se retourner vers le service clients de l'entreprise (par e-mail, téléphone, sur le site web, via une application smartphone).
SuggestionBox.com — Customer Feedback Management Solution & Community Collaboration Platform