Acopanjackson10
micro*scope - version 6.0 - March, 2006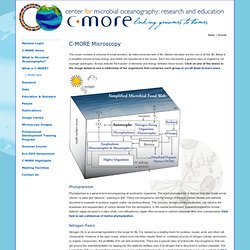 C-MORE | Events
The ocean contains a universe of small wonders, an interconnected web of life. Marine microbes are the root of all this life.
Introduction to the Compound Microscope
UD Virtual Compound Microscope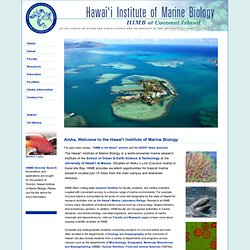 The Hawai'i Institute of Marine Biology is a world-renowned marine research institute of the School of Ocean & Earth Science & Technology at the University of Hawai'i at Manoa.
Hawai'i Institute of Marine Biology | Welcome
Life and works of robert louis stevenson
"The web, then, or the pattern, a web at once sensuous and logical, an elegant and pregnant texture: that is style, that is the foundation of the art of literature"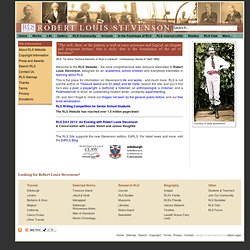 DNA: Key to Life (clip)
Cell Biology: The Plasma Membrane (clip)
Yahoo!
DNA Structure
The wonders of a tiny cell
Biology- Cells
The Pediatrician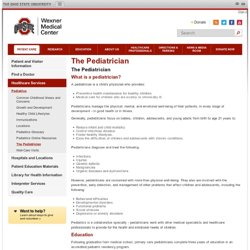 A pediatrician is a child's physician who provides: Preventive health maintenance for healthy children.Medical care for children who are acutely or chronically ill.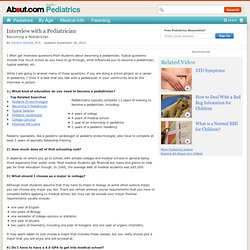 Interview with a Pediatrician
I often get interview questions from students about becoming a pediatrician.
Science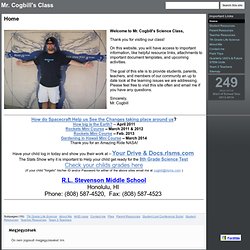 Mr. Cogbill's Class
Welcome to Mr. Cogbill's Science Class, Thank you for visiting our class!
7th Grade Life Science - Mr. Cogbill's Class
Welcome to Discovery Education
docs.rlsms
Pinnacle Grade Book
Pandora Internet Radio - Find New Music, Listen to Free Web Radio
Puffgames.com - Play free flash games and online games