Acopanjackson10
micro*scope - version 6.0 - March, 2006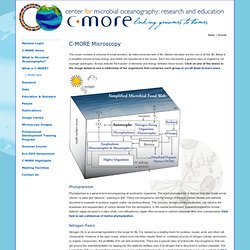 C-MORE | Events
The ocean contains a universe of small wonders, an interconnected web of life. Marine microbes are the root of all this life. Below is a simplifed version of how energy and matter are transferred in the ocean. Each box represents a general class of organisms, for example autotrophs. Arrows indicate the transfer of elements and energy between these boxes. Click on one of the boxes in the image below to see a slideshow of the organisms that comprise each group or scroll down to learn more.
Introduction to the Compound Microscope
UD Virtual Compound Microscope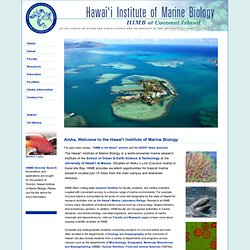 The Hawai'i Institute of Marine Biology is a world-renowned marine research institute of the School of Ocean & Earth Science & Technology at the University of Hawai'i at Manoa. Situated on Moku o Lo'e (Coconut Island) in Kane'ohe Bay, HIMB provides excellent opportunities for tropical marine research located just 15 miles from the main campus and downtown Honolulu. HIMB offers cutting edge research facilities for faculty, students, and visiting scientists coupled with convenient access to a diverse range of marine environments. For example, Coconut Island is surrounded by 64 acres of coral reef designated by the state of Hawai'i for research activities only as the Hawai'i Marine Laboratory Refuge. Research at HIMB covers many disciplines of tropical marine science such as coral ecology, biogeochemistry, and evolutionary genetics.
Hawai'i Institute of Marine Biology | Welcome
Life and works of robert louis stevenson
"The web, then, or the pattern, a web at once sensuous and logical, an elegant and pregnant texture: that is style, that is the foundation of the art of literature" (RLS, "On Some Technical Elements of Style in Literature", Contemporary Review 47 [April 1885]) Welcome to the RLS Website! - the most comprehensive web resource dedicated to Robert Louis Stevenson, designed for all: academics, school children and everybody interested in learning about RLS.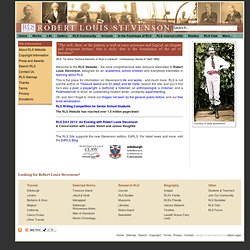 DNA: Key to Life (clip)
Cell Biology: The Plasma Membrane (clip)
Yahoo!
DNA Structure
The wonders of a tiny cell
Biology- Cells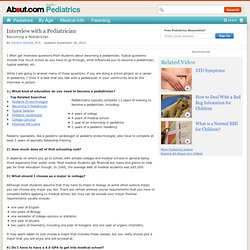 Interview with a Pediatrician
I often get interview questions from students about becoming a pediatrician. Typical questions include how much school do you have to go through, what influenced you to become a pediatrician, typical salaries, etc. While I am going to answer many of those questions, if you are doing a school project on a career in pediatrics, I think it is best that you talk with a pediatrician in your community and do the interview in person. 1) What kind of education do you need to become a pediatrician?
Science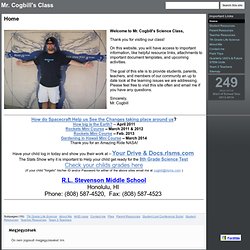 Mr. Cogbill's Class
Welcome to Mr. Cogbill's Science Class, Thank you for visiting our class!
7th Grade Life Science - Mr. Cogbill's Class
Welcome to Discovery Education
docs.rlsms
Welcome to R.L. Stevenson Middle School documents and spreadsheets program, powered by Google. Get started creating new documents, or upload your existing documents. The familiar desktop-feel makes editing easy, and the sharing tools make it easy to choose who can edit or view your files. Keep your documents current.
Pinnacle Grade Book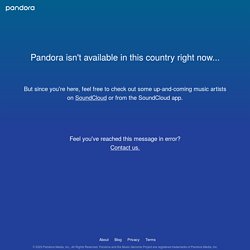 Pandora Internet Radio - Find New Music, Listen to Free Web Radio
Dear Pandora Visitor, We are deeply, deeply sorry to say that due to licensing constraints, we can no longer allow access to Pandora for listeners located outside of the U.S., Australia and New Zealand. We will continue to work diligently to realize the vision of a truly global Pandora, but for the time being we are required to restrict its use. We are very sad to have to do this, but there is no other alternative. We believe that you are in Canada (your IP address appears to be 198.27.80.164).
Puffgames.com - Play free flash games and online games