PEOPLE
alfredo jaar
Charles Bukowski, American Author ~
Roger Ebert's Journal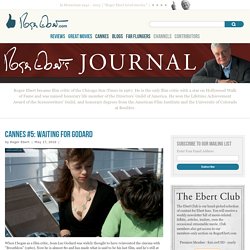 My negative review of "The Raid: Redemption" violated one of my oldest principles, and put me way out of step with other critics. In my review I gave it one star. The movie currently stands at 8.4 on IMDb, 83% on the Tomatometer, 76 on MRQE, 73 on Metacritic, and 65.4 on Movie Review Intelligence. When my review appeared online at 12:01 a.m. Thursday morning, "The Raid" was hovering near 100% at Tomatoes. You need a 60 to be a "fresh" tomato.
>< Stop Redefining Realness is Janet's story about revealing her truest self, the first memoir from a young trans woman. bell hooks calls it "a heart-rending autobiography of love, longing, and fulfillment." I still remember how exhilarating it was to be a 12-year-old with a library card, to be nestled by rows of books by writers from all walks of life, to be able... This past week has been one of my most trying.
Janet Mock's Official Website and Blog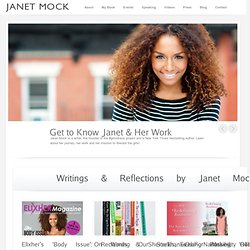 Vivian Diller Ph.D.
Nina Katchadourian
Bruce Horak: Performer/Creator
Home | Jon Turk
Moral Courage Project | Irshad Manji
Jungian Analyst James Hollis
My name is Robert L. Peters. I'm a 50s-something designer and principal of Circle, a design consultancy I co-founded in 1976 in Winnipeg, Canada. In addition to practice, I've been actively involved in design education, writing, speaking, advocacy, and professional development for most of my career, including leadership roles within the Society of Graphic Designers of Canada (GDC), and the International Council of Graphic Design Associations (Icograda). I was raised and schooled in Germany, Switzerland, and England, and have had the opportunity of living, working, or traveling in more than 60 countries. For the past 30 years I have lived in a low-energy, passive solar house that I designed and built in the woods of Eastern Manitoba (no furnace, but I do have a climbing wall).
Robert L. Peters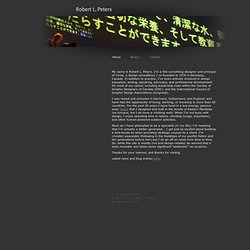 "When I was a kid I was always painting, drawing, It was a real joy for me. There was never any question in my mind that that's what I would be doing. When it came to that point in my life of what to do, I knew I was going to pursue my life as an artist." Kent Monkman is a filmmaker, illustrator, and visual artist who began his exploration of the arts as a painter. The artist is a member of the Fisher River Band in northern Manitoba and is of Swampy Cree and English/Irish descent. He was raised in Winnipeg, Manitoba.
Kent Monkman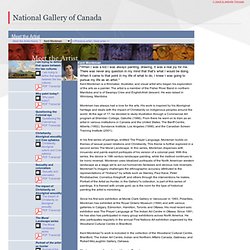 The latest issue of the Journal Sexualities ( September 2013) has just been published. For those interested, I reprint here an obituary for Mary McIntosh by Jeffrey Weeks so it can be more widely accessible. 'Obituary: Mary McIntosh 1936-2013′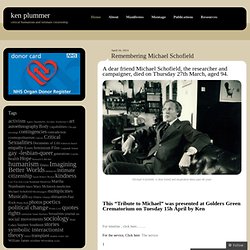 Ken Plummer
Andreas Wimme Professor of Sociology
Noam Chomsky Website
Micah M. White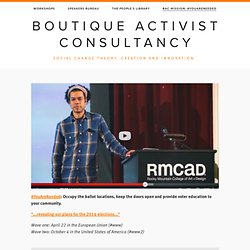 From Spain, the indignados have created Partido X (the party of the future)—a sleek horizontalist machine that incorporates their experience in 2011. Partido X is deeply populist and assembly oriented. In an email one of their founders sent Micah White, the Partido X writes: Dear Micah,We contact you after having read the interview where you state that "The people must become the government".
William Gairdner, freethinker
What follows is a revised and updated version of an eight-page essay I published in 2007 in an effort to slow, derail,or halt the headlong embrace by Canada and so many other nations of "gay marriage." I am re-publishing it in response to the U.S. Supreme Court's ruling last week that struck down the Defense of Marriage Act. Readers will judge whether or not the arguments stand, as I believe they do. To those who agree: please circulate as widely as possible. Get into the hands of as many news people as you can,.
Kaya Behkalam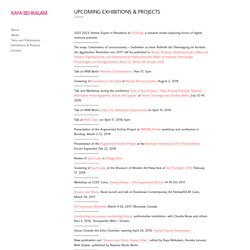 ————————— 12×12, Solo video exhibition, Berlinische Galerie, Berlin, April 02-28, 2014 —————————What's the time? curated by Maria Vedder, at ZK/U Berlin, Jan 10-Feb 2, 2014 —————————A Word on a Tree Like a Body as a Thing, curated by Federica Bueti, at Open Systems, January 15- February 13, 2014, Vienna, Austria —————————Berliner Herbstsalon, November 8-17, 2013, Maxim Gorki Theater / Palais am Festungsgraben Berlin —————————Occupy Utopia. Images Festival Denmark. Sept. 5th Aalborg / Sept. 8th Copenhagen —————————Kairo. Exhibition at Hamburg Museum für Kunst und Gewerbe.
Vivek Shraya