PEOPLE
Alfredo jaar. Charles Bukowski, American Author ~ Roger Ebert's Journal. Thank you.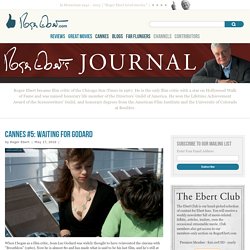 Forty-six years ago on April 3, 1967, I became the film critic for the Chicago Sun-Times. Some of you have read my reviews and columns and even written to me since that time. Others were introduced to my film criticism through the television show, my books, the website, the film festival, or the Ebert Club and newsletter. However you came to know me, I'm glad you did and thank you for being the best readers any film critic could ask for. Continue reading → Janet Mock's Official Website and Blog.
Vivian Diller Ph.D. Nina Katchadourian. Bruce Horak: Performer/Creator. Home | Jon Turk. Moral Courage Project | Irshad Manji. Jungian Analyst James Hollis. Robert L. Peters. Kent Monkman. "When I was a kid I was always painting, drawing, It was a real joy for me.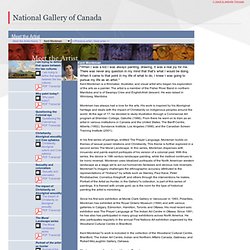 There was never any question in my mind that that's what I would be doing. When it came to that point in my life of what to do, I knew I was going to pursue my life as an artist. " Kent Monkman is a filmmaker, illustrator, and visual artist who began his exploration of the arts as a painter. The artist is a member of the Fisher River Band in northern Manitoba and is of Swampy Cree and English/Irish descent.
He was raised in Winnipeg, Manitoba. Ken Plummer. Andreas Wimme Professor of Sociology. Noam Chomsky Website. Micah M. White. William Gairdner, freethinker. Kaya Behkalam. ————————— 12×12, Solo video exhibition, Berlinische Galerie, Berlin, April 02-28, 2014 —————————What's the time?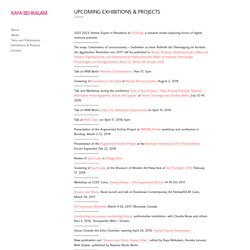 Curated by Maria Vedder, at ZK/U Berlin, Jan 10-Feb 2, 2014 —————————A Word on a Tree Like a Body as a Thing, curated by Federica Bueti, at Open Systems, January 15- February 13, 2014, Vienna, Austria —————————Berliner Herbstsalon, November 8-17, 2013, Maxim Gorki Theater / Palais am Festungsgraben Berlin —————————Occupy Utopia. Images Festival Denmark. Sept. 5th Aalborg / Sept. 8th Copenhagen —————————Kairo. Exhibition at Hamburg Museum für Kunst und Gewerbe. Vivek Shraya.
---