BLOGS
Kerry Callen's Blog!
Understanding Society
Permanent Culture Now |
The Funambulist | architectural narratives
tomorrow started | a visual collective outlet of inspiration
The Stories | Canadian Ultimate Ride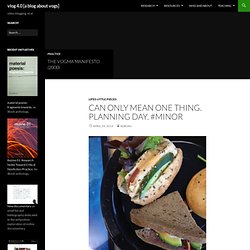 (Original post: December 6, 2000) a vog respects bandwidth a vog is not streaming video (this is not the reinvention of television) a vog uses performative video and/or audio a vog is personal a vog uses available technology a vog experiments with writerly video and audio a vog lies between writing and the televisual a vog explores the proximate distance of words and moving media a vog is dziga vertov with a mac and a modem (added on February 2, 2002)
vlog 4.0 [a blog about vogs] | video blogging, et al.
Auxiliary Memory | Things I want to remember – James Wallace Harris
My Website | Just another WordPress site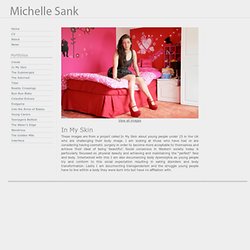 In My Skin
View all images These images are from a project called In My Skin about young people under 25 in the UK who are challenging their body image.
In the small country town (New South Wales, Australia) we emigrated to in the early 1970s, whenever I had an appointment at the doctor's local surgery, my mother and I would be made to wait on and on, sometimes for hours, while people coming in after we had arrived came in, spoke to the secretary and were issued in ahead of me/ us - after they clearly stated they did not have an appointment. I/ we would be let in to see the doctor only if there were no other Anglos in the waiting room wanting to see him. If we queried what was going on or when we might get in, the secretary would then speak in a very loud voice so the whole waiting room could hear, "Whaaaaat? What did you say? I can't understand a word of what you're talking about!", smirking, and inviting everyone there to witness my/ our humiliation.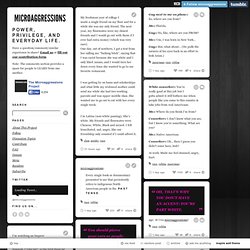 power, privilege, and everyday life.
A Town Square | Conversations About Where We Live
...others are temporary and afternoon altering and reveal the sweet juxtaposition of a perfect chignon against the unkempt neck hair of a dude. This photo essay is focused on the latter. So many men spend years getting their manes all long and for what? To be occasionally bundled into a low ponytail?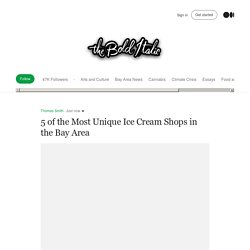 Guys With Fancy Lady Hair
The Stories | Canadian Ultimate Ride
St. John's Wort - Pointlessly Aggravating British Beer Writers Since August 2013
The Wooden Spoon - my blog about vegetarian food and yoga
Documenting Delight -
The Wooden Spoon - my blog about vegetarian food and yoga
greenfroggyfae | Just another WordPress.com site
A Private Hiking Wedding: Jordan & Michael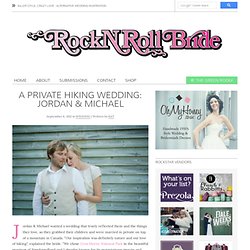 J ordan & Michael wanted a wedding that truely reflected them and the things they love, so they grabbed their children and were married in private on top of a mountain in Canada. "Our inspiration was definitely nature and our love of hiking", explained the bride. "We chose Gros Morne National Park in the beautiful province of Newfoundland and Labrador known for its mountainous terrain and unbelievable views.
Boys Clubs
Apr 18 Major shipping companies: Maersk Line Limited , Hapag-Lloyd , and Hamburg Sud (but not Hanjin ). The Mayoral Panel for the New Museum's IDEAS CITY Conference . The leadership of the Mormon church . Charterhouse Capital Partners .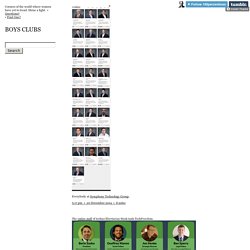 Mother of a Hubbard - Gluten Free, Four Season Gardening
Brittany, Herself.
This Can't Be Happening
The Ultimate London Blog
TwistedSifter
Jenni Sparks Illustration
TinkerbellaUSF
Get A Life, Vivienne Westwood
Two Eyes in the Mirror
thoughtsontheatre
Not Without Salt - recipes, photographs and projects for joyful living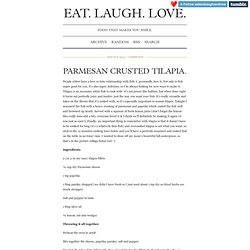 Eat. Laugh. Love.
A few weeks ago we went on a mini family vacay to PEI: the land of potatoes and red dirt. My dad grew up there & almost every summer since we've been little we've gone back to visit everyone and get away from the city for some beach and countryside. Other than lobster and seafood, PEI is known for their potatoes. We were staying at a beautiful cottage right on the ocean in the middle of nowhere (dirt road in and no neighbours) and we ended up making dinner a few of the nights.
Not Your Average Gift Shop Indian
catherinecronin
Kerry Callen's Blog!
Contradictory Youth
me and my imagination
the art of dawn rogal
Fighting Fuck Toy Blog | Just another WordPress.com site
Penny Red
Nikki Doughnuts
smouldered : i dont want to know the future but i would just like to know at what point i get to have sex in a library emmyc : I noticed a lot of people getting a lot of anonymous/general hater crap lately! I guess springtime brings out the intensity of jerks The best thing you can ever do on any website is turn anonymous comments off. "Don't feed the trolls" is probably the hardest internet advice to follow, but the…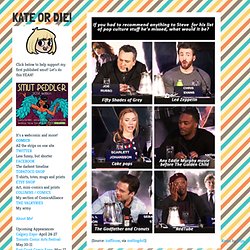 kate or die!
Bliss
Sang Bleu
the life academic
littleyellowdoor
Kristin & Kayla | A photo journal of 2 sisters
The Hindsight Letters
Certified Doula | Ness Fraser
You look fabulous my dear!
NO NO COCO
ozetta | handmade
Liberty London Girl
A Beautiful Mess is a lifestyle blog focused on creating a beautiful life. We share simple ways to create an inspired lifestyle. We believe in taking time each day to make something pretty. We believe in lifelong learning. Most of all, we believe that life doesn't need to be perfect to be beautiful. On A Beautiful Mess you'll find daily inpiration for crafts, recipes, fashion and decor.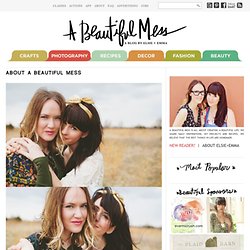 About A Beautiful Mess
There are two primary axes of political conflict in Kim Stanley Robinson's incomparable Mars trilogy : first, the expected (almost generically required) question of independence vs. interdependence with regard to the mother planet, Earth, which is really a question about Utopia and enclavism that is concretized in the fierce battles over the space elevator ; and second and more relevant for my purposes today is the fierce break between the Red Martians and the Green Martians. The Greens believe the planet should be terraformed so as to inhabitable by humans without mechanical assistance, a technical problem that clumps around issues of surface temperature, atmospheric composition and density, and unpredictable climactic feedback mechanisms; the Reds believe the planet should be left as pristine as possible, whether because this is the only way it can be properly studied or because the otherwise dead rock is seen by some Reds to have a kind of mystical vitality all its own.
thoughts on zizecology - 2
Love the Pudge
Sad Stuff on the Street
Tattoo Confidential
Born This Way: Telling Childhood Photos from Gay and Lesbian Adults -...
Over at the blog Born This Way a proud gay Angeleno, identified only as Paul V., publishes childhood photos and stories from gay and lesbian adults. Many of the photos feature young kids innocently flouting heteronormative gender expectations with total abandon (see above). But interspersed among them are pictures of children that give no hint about their eventual sexual identity. As Paul explains:
meet my mug
sundaysmile
ROMANCE BLOG
SpaGoddess Speaks
Unhealthy Vegan
An Apology (with pictures) « Italy in Food
It came to my attention today that my account was hacked. I apologize for the spam post and the emails sent out to my (few yet greatly loved) followers. I guess that's what I get for having not blogged in a while. To make up for it, and to make my activity known on here, here are several pictures from our trip to the Amalfi Coast which we visited last weekend. I promise to actually blog again soon.
food.music.life.
Oh She Glows
Say No to Trash | Attempting to eliminate our household garbage production. Refuse refuse!
Your Trash Goes Here
Empire of Scrounge
With the number of people in need these days and the winter coming on, I've been especially on the lookout lately for warm clothes, blankets and the like--and so I'm pleased by the haul from my last three scrounge rides (Saturday, Sunday, and today--Tuesday). Today I found in a dumpster four trash bags stuffed with men's clothes, and managed to haul home wool sweaters, lined jackets, dress shirts, hoodies, jeans, and more. Saturday and Sunday I likewise scrounged a clean blanket and a fleece-lined windbreaker.
Survival Blog
All About Cities
Our Downsizing Story
Buy Nothing Year | A life experiment in not buying shit
LYNETTE BLOG « The World As I See It, My Life As It Happens
Activist Teacher
Phenotypic Expression
Brandi's Blog...c'est une vraie histoire
and everywhere in between
The Next Chapter - Jessica Randall
Michelle Leudy - Photography
GABIFRESH
Lockett's Eyes | Showing others What I See
thomas.stewart.photography | It's photography. By Thomas Stewart.
::: The Travel Photographer :::
Loving the Lack - Blog
Soulumination
ZEN HABITS
copyranter
vacant ponderings | Where the weird has a name and refuses to be called Betty…