BLOGS
Last week, I wrote a provocative opinion piece for Quartz called "Is the Oculus Rift sexist?" I'm reposting it on my blog for posterity, but also because I want to address some of the critiques that I received. First, the piece itself: Is the Oculus Rift sexist? In the fall of 1997, my university built a CAVE (Cave Automatic Virtual Environment) to help scientists, artists, and archeologists embrace 3D immersion to advance the state of those fields. Ecstatic at seeing a real-life instantiation of the Metaverse, the virtual world imagined in Neal Stephenson's Snow Crash, I donned a set of goggles and jumped inside.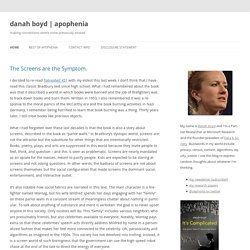 danah boyd | apophenia
Robert's Sister: Articles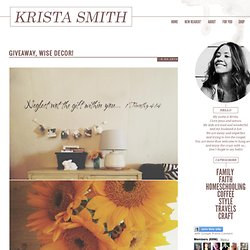 Saturated Canary
"God does not live in a perpetual state of disappointment over who we are." ~Becoming Myself, Stasi Eldredge So why do we?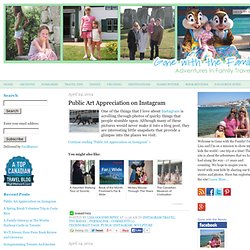 Gone with the Family
A recent stay at Beaches Negril Resort & Spa was my first experience with an all-inclusive resort and, to be quite honest, I wasn't sure what to expect. I had decided years ago that all-inclusive wouldn't be my style of family vacation but Beaches Negril proved to me how short-sighted I had been. Continue reading "Non-Stop Family Fun at Beaches Negril" » A few months ago I reviewed KeeKee's Big Adventures in Paris, France which launched a children's book series about a calico cat named KeeKee who travels the world in a hot air balloon. I loved the first book so I was delighted to read the recently-published second installment in which the charming feline finds herself in Rome, Italy.
Kerry Callen's Blog!
My lovely spouse and I decided to take a drive from Kansas City to the Northern California Redwoods, down the entire coast, and back again via the Grand Canyon. Shortly before leaving, I had a dream where I chronicled the trip only with close-up textures from our travel. Sometimes when I dream things, I do them. It's just the kind of crazy cat I am! Day 1 - My driveway, Kansas City area, Missouri. Day 2 - The Great Salt Lake beach, Utah.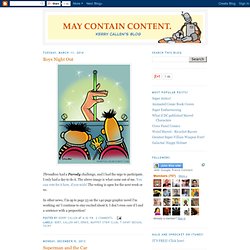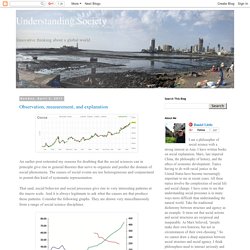 Understanding Society
I am particularly interested in the idea that we can explain social outcomes by identifying the social mechanisms that (often, typically, occasionally) bring them about. I also find the evolution of science and systems of ideas to be particularly fascinating within contemporary sociology, in that this aspect of human life embraces both rationally directed thought and sociological influences. So it is very interesting to consider what we can discover about the structures, networks, and professional organizations that influence the course that a given discipline or field of research takes.
Permanent Culture Now |
Mass Arrival – Toronto, August 12, 2013 – Courtesy of Tings Chak Today's Funambulist Paper is written by my friend Tings Chak whose work I admire for its brilliant articulation of academic research with political activism in the struggle against the systematic oppression that migrants have to face in Western countries. As an architect, she focuses part of this struggle against the existence of detention centers in Canada for bodies whose only crime consists in having located themselves on a territory considered apparently as sacred. Her text "Racialized Geographies and the Fear of Ships" stigmatizes the importance of the influence of race in considering the bodies of the migrants. She does so through the paradigms offered by a few historical migration ships to Canada (from the 15th century to today) and the opposite manner these ships are considered (heroic or invasive) depending on the bodies they host. The Funambulist Papers 52 /// Racialized Geographies and the Fear of Ships
The Funambulist | architectural narratives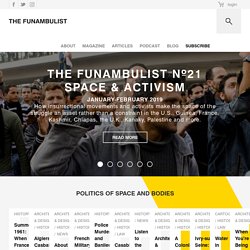 tomorrow started | a visual collective outlet of inspiration
getting .giffy with it m.i.a. X versus versace shot 3d on film with a nishika n8000, one of my personal favorites by kd
The Stories | Canadian Ultimate Ride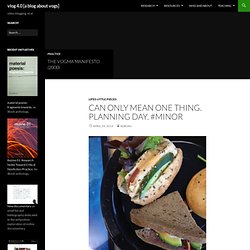 My regular and committed correspondent Jeni Thornley, left me this comment the other day (in relation to a post on documentary insecurity): Interesting…but fiction is also insecure. I really like this essay by Vivian Sobchack (1999) 'Toward a Phenomenology of Non-Fictional Film Experience' because she suggests that there aren't fixed boundaries between fiction and documentary – that it's about spectatorship- and depends on the viewer's experience of a film , how we might view, feel, interpret changing moments in any given film.
vlog 4.0 [a blog about vogs] | video blogging, et al.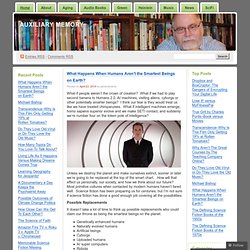 Let's face it, the short story is a fading art form that most modern readers ignore. The short story will never fade away completely because of would-be novelists, MFA Creative Writing students, and legions of fan fiction writers. The short story existed before mid-19th century in proto-forms, had it's heyday of mass popularity from the 1850s to the 1950s, and continues to exist now in various subcultures centered around mystery and science fiction writers, academic literary writers, and fanfic writers. Before television in the 1950s, there were hundreds of magazines devoted to the short story, filling the newsstands each week, that were read by the masses as a popular entertainment. Television killed that publishing industry. Today if you search hard at good bookstores, you can find a handful of story magazines to buy.
Auxiliary Memory | Things I want to remember – James Wallace Harris
My Website | Just another WordPress site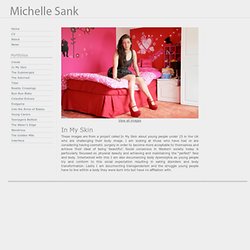 In My Skin
View all images These images are from a project called In My Skin about young people under 25 in the UK who are challenging their body image. I am looking at those who have had or are considering having cosmetic surgery in order to become more acceptable to themselves and achieve their ideal of being 'beautiful'. Social consensus in Western society today is particularly focussed on physical beauty and achieving and maintaining the "perfect" face and body. Intertwined with this I am also documenting body dysmorphia as young people try and conform to this social expectation resulting in eating disorders and body transformation. Lastly I am documenting transgenderism and the struggle young people have to live within a body they were born into but have no affiliation with.
power, privilege, and everyday life.
A Town Square | Conversations About Where We Live
Here's the next installment. In 1906, the area along the east banks of the Genesee River in our city looked like this: My heartiest thanks to Mike Governale/Rochester Subway for discovering and caring for this sensational view.
...others are temporary and afternoon altering and reveal the sweet juxtaposition of a perfect chignon against the unkempt neck hair of a dude. This photo essay is focused on the latter. So many men spend years getting their manes all long and for what? To be occasionally bundled into a low ponytail?
Guys With Fancy Lady Hair
The Stories | Canadian Ultimate Ride
St. John's Wort - Pointlessly Aggravating British Beer Writers Since August 2013
The Wooden Spoon - my blog about vegetarian food and yoga
Documenting Delight -
The Wooden Spoon - my blog about vegetarian food and yoga
greenfroggyfae | Just another WordPress.com site
A Private Hiking Wedding: Jordan & Michael
Boys Clubs
Mother of a Hubbard - Gluten Free, Four Season Gardening
Brittany, Herself.
This Can't Be Happening
The Ultimate London Blog
TwistedSifter
TinkerbellaUSF
Get A Life, Vivienne Westwood
Two Eyes in the Mirror
thoughtsontheatre
Not Without Salt - recipes, photographs and projects for joyful living
Eat. Laugh. Love.
Not Your Average Gift Shop Indian
catherinecronin
Kerry Callen's Blog!
Contradictory Youth
me and my imagination
the art of dawn rogal
Fighting Fuck Toy Blog | Just another WordPress.com site
Penny Red
Nikki Doughnuts
kate or die!
Bliss
Sang Bleu
the life academic
littleyellowdoor
Kristin & Kayla | A photo journal of 2 sisters
The Hindsight Letters
Certified Doula | Ness Fraser
You look fabulous my dear!
NO NO COCO
ozetta | handmade
Liberty London Girl
About A Beautiful Mess
thoughts on zizecology - 2
Love the Pudge
Sad Stuff on the Street
Tattoo Confidential
Born This Way: Telling Childhood Photos from Gay and Lesbian Adults -...
meet my mug
sundaysmile
ROMANCE BLOG
SpaGoddess Speaks
Unhealthy Vegan
An Apology (with pictures) « Italy in Food
food.music.life.
Oh She Glows
Say No to Trash | Attempting to eliminate our household garbage production. Refuse refuse!
Your Trash Goes Here
Empire of Scrounge
Survival Blog
All About Cities
Our Downsizing Story
Buy Nothing Year | A life experiment in not buying shit
LYNETTE BLOG « The World As I See It, My Life As It Happens
Activist Teacher
Phenotypic Expression
Brandi's Blog...c'est une vraie histoire
and everywhere in between
The Next Chapter - Jessica Randall
Michelle Leudy - Photography
GABIFRESH
Lockett's Eyes | Showing others What I See
thomas.stewart.photography | It's photography. By Thomas Stewart.
::: The Travel Photographer :::
Loving the Lack - Blog
Jane Against The World
d i a p s a l m a t a - WHITTNEY TRETTIEN
Soulumination
ZEN HABITS
copyranter
vacant ponderings | Where the weird has a name and refuses to be called Betty…