Blogs
ONCE YOUTH SKULL TOP GIVEAWAY
tank c/o once youth , triangle necklace c/o under the pyramids , bag c/o rose above vintage , diy shorts, jeffrey campbell shoes, topshop claw bracelet, wild & free feathers earring My friend Madelyn and I took a little stroll into Wilderness Park and happened upon that dead beaver. Poor lil guy.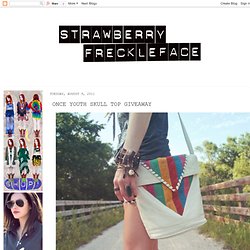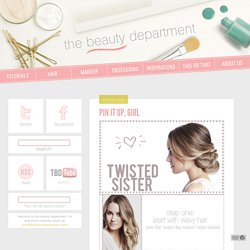 photo: justin coit for thebeautydepartment.com post designed by kristin ess Our email box is literally flooded with requests for updos so here's a fun one to get us all going! This is always a favorite for attending an event.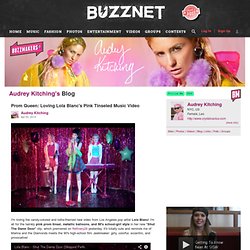 Audrey Kitching's Blog - Buzznet
The strongest/intense full moon of 2013 is tomorrow night. It's good to prepare for these as they may being up situations and healing that need to be addressed. Think yoga, clean eating, getting your beauty sleep, detox bubble baths, meditation, creatin a sacred space, cleaning out closets and just creating some awesme art. Be creative, open and relaxed. Take care of your mind body and soul.