Resource Links
Get Free Resources from National Schools Partnership! | Teaching NewsTeaching News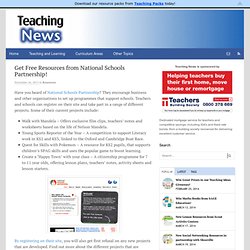 Have you heard of National Schools Partnership? They encourage business and other organisations to set up programmes that support schools.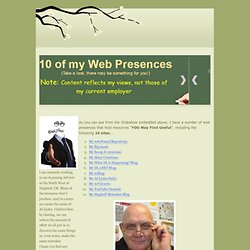 acljdalziel
I am currently working as an eLearning Adviser in the North West of England, UK. Many of the resources that I produce, and/or curate, are under the name of ACLjohn. I believe that, by sharing, we can reduce the amount of effort we all put in to discover the same things or, even worse, make the same mistakes.
Shrove Tuesday
Numeracy: Functional Maths , General numeracy / maths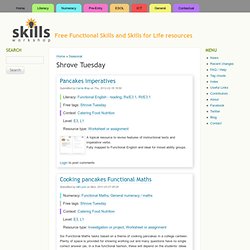 Education for Employability (MLD) | technologies
What Is The Difference Between A Netbook, Notebook, Ultrabook, Laptop, & Palmtop? | technologies
Keen Talks | technologies
Home | London 2012 - Get Set | technologies
Times HE - Plagiarism software
9 Tools Students Can Use to Create Music Online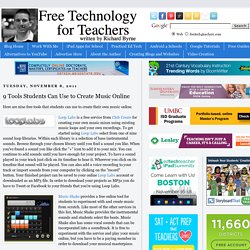 Here are nine free tools that students can use to create their own music online.
Information Advice & Guidance
Internet Buttons
Icebreakers
Engineering - Construction
aclJohn's Webmix
Only2Clicks