Catering
300 Sandwiches » The way to a man's heart is through his stomach
Jamie's Home Cooking Skills | technologies
Dvour | technologies
Fruit turned Animal Art: 30 Creative Creations
Metric Food Measurement Converter for Recipe Ingredients | technologies
Conversion guides - How to cook - BBC Good Food | technologies
3 Great Recipe Bookmarking Sites | technologies
Shortly before 6 this morning, my wife and I were awakened to the delightful aroma of baking focaccia bread. Our daughter Anjali (recently written up in our local paper ) had dropped in to bake some bread because the oven isn't working at her place. Before leaving for her 7 o'clock shift at the hospital, Anjali shared a piece of hot focaccia with her dad.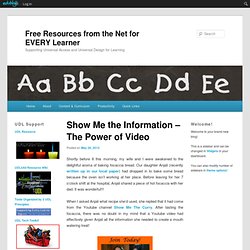 Show Me the Information – The Power of Video
ShowMeTheCurry - YouTube | technologies
Healthy Home Cooking | technologies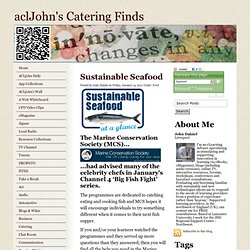 The Marine Conservation Society (MCS)... ...had advised many of the celebrity chefs in January's Channel 4 'Big Fish Fight' series. The programmes are dedicated to catching eating and cooking fish and MCS hopes it will encourage individuals to try something different when it comes to their next fish supper.
Sustainable Seafood
Shucking Corn--Clean Ears Everytime
Michael Pollan's Book, Food Rules, Brought to Life with Animation
IdealChef
How To Peel a Head of Garlic in Less Than 10 Seconds
Who needs expensive copper or stainless steel egg or pancake ring molds when you can use pretty, bright bell peppers? For those of you alive in the 1970′s, travel back in time with me for just a minute. Remember "Flower Power?" This was a slogan of the anti-war protest raging in the country when I was a teen.That is exactly what these eggs in pepper rings look like – the bright, round flowers that were plastered on posters, walls and even our clothes back then.
Flower Power Eggs – Bell Pepper Ring Molds for Sunny Side Up Eggs! | Apron Strings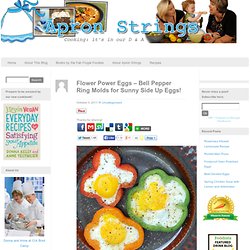 Foodskey - The Science of Food and Drink | technologies