With the kids
How To Make "Clean" Play Slime Home Hacks | Apartment Therapy Ohdeedoh. Previous image Next image We have yet to meet a child who isn't into slime.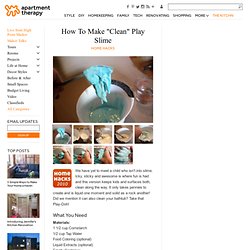 Tutorial: Homemade Sidewalk Chalk | oh my! handmade goodness. By Michelle Vackar, Modern Handmade Child One of our favorite outside activities at our home is drawing with chalk on the driveway.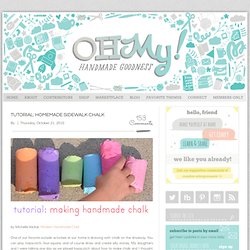 You can play hopscotch, four-square, and of course draw and create silly stories. My daughters and I were talking one day as we played hopscotch about how to make chalk and I thought to myself, let's try it! It ended up being quite a lot of fun. Make a Friendship Bracelet the Easy Way. Play Create Explore: Homemade Puzzles. Balloon and torch lightsabres. OK, ok, let's get this out of the way before we start.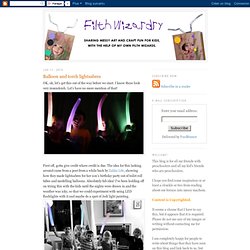 I know these look very inuendoish. Let's have no more mention of that! First off, gotta give credit where credit is due. The idea for this larking around came from a post from a while back by Zakka Life, showing how they made lightsabres for her son's birthday party out of toilet roll tubes and modelling balloons. Absolutely fab idea! Make a Homemade Snow Globe | Parenting Activities.
---