With the kids
How To Make "Clean" Play Slime Home Hacks | Apartment Therapy Ohdeedoh
We have yet to meet a child who isn't into slime. Icky, sticky and awesome is where fun is had and this version keeps kids and surfaces both, clean along the way. It only takes pennies to create and is liquid one moment and solid as a rock another!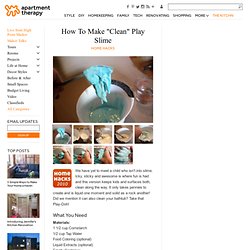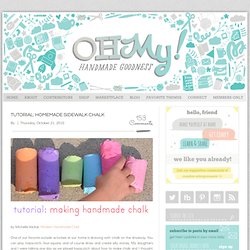 by Michelle Vackar, Modern Handmade Child One of our favorite outside activities at our home is drawing with chalk on the driveway. You can play hopscotch, four-square, and of course draw and create silly stories. My daughters and I were talking one day as we played hopscotch about how to make chalk and I thought to myself, let's try it! It ended up being quite a lot of fun.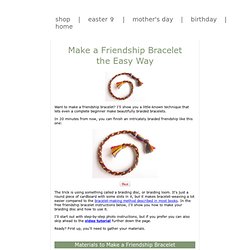 Want to make a friendship bracelet? I'll show you a little-known technique that lets even a complete beginner make beautifully braided bracelets. In 20 minutes from now, you can finish an intricately braided friendship like this one:
L and I have been making our own puzzles! I'm kind of addicted to them at the moment, so I plan to make many more! They are so easy, and L can help with a few of the steps.
Play Create Explore: Homemade Puzzles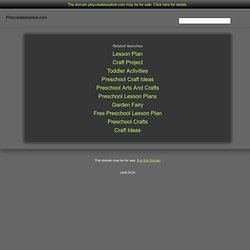 Balloon and torch lightsabres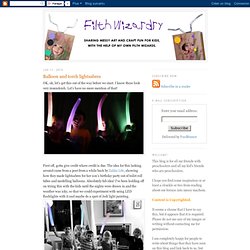 OK, ok, let's get this out of the way before we start. I know these look very inuendoish.
Submitted by Kayla Chong Thought your days of buying baby food were over?
Make a Homemade Snow Globe | Parenting Activities