With the kids
How To Make "Clean" Play Slime Home Hacks | Apartment Therapy Ohdeedoh
Previous image Next image We have yet to meet a child who isn't into slime.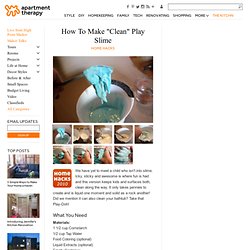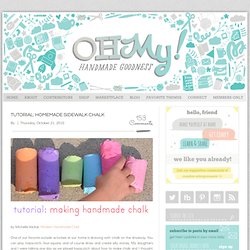 by Michelle Vackar, Modern Handmade Child One of our favorite outside activities at our home is drawing with chalk on the driveway. You can play hopscotch, four-square, and of course draw and create silly stories. My daughters and I were talking one day as we played hopscotch about how to make chalk and I thought to myself, let's try it! It ended up being quite a lot of fun.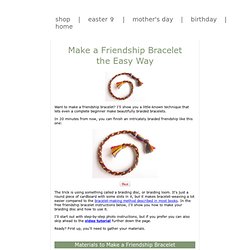 Want to make a friendship bracelet? I'll show you a little-known technique that lets even a complete beginner make beautifully braided bracelets. In 20 minutes from now, you can finish an intricately braided friendship like this one:
Play Create Explore: Homemade Puzzles
Balloon and torch lightsabres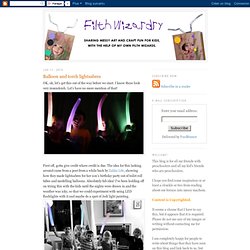 OK, ok, let's get this out of the way before we start. I know these look very inuendoish. Let's have no more mention of that! First off, gotta give credit where credit is due. The idea for this larking around came from a post from a while back by Zakka Life, showing how they made lightsabres for her son's birthday party out of toilet roll tubes and modelling balloons. Absolutely fab idea!