With kids
I'm not the most 'kid' creative person in the world and often come up short when thinking of ideas on how to keep my little monsters entertained. No longer can I get away with calling our numerous trips to the grocery store an 'adventure' and we can only go to the neighborhood park so many times before we all (well, mainly me) want to shoot ourselves. So, when I ran across this candy sushi idea from Mommyknows, I immediately set this plan into action. The kids absolutely loved it.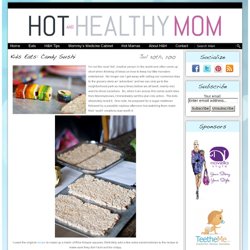 » Veggie Pops for Kids » Goddess of the Garden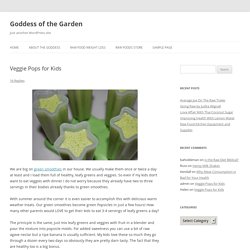 Posted on 4.24.09 at 12:50 pm We are big on green smoothies in our house. We usually make them once or twice a day at least and I load them full of healthy, leafy greens and veggies. So even if my kids don't want to eat veggies with dinner I do not worry because they already have two to three servings in their bodies already thanks to green smoothies. With summer around the corner it is even easier to accomplish this with delicious warm weather treats.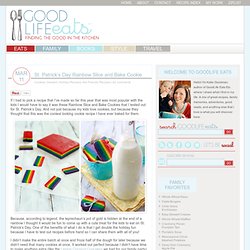 St. Patrick's Day Rainbow Slice and Bake Cookie Cookies , Dessert , Holiday Recipes , Kid Friendly Recipes | 79 comments If I had to pick a recipe that I've made so far this year that was most popular with the kids I would have to say it was these Rainbow Slice and Bake Cookies that I tested out for St. Patrick's Day. And not just because my kids love cookies, but because they thought that this was the coolest looking cookie recipe I have ever baked for them.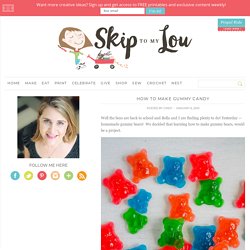 Well the boys are back to school and Bella and I are finding plenty to do! Yesterday — homemade gummi bears! All we needed was 1 -3 oz box of flavored gelatin and 2 – 1/4 oz packages of unflavored gelatin, water and candy molds. (we used two candy molds)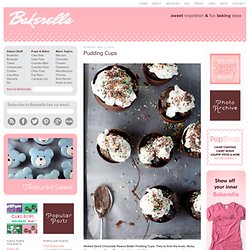 Wicked Good Chocolate Peanut Butter Pudding Cups. They're from the book, Sticky, Chewy, Messy, Gooey Treats for Kids by Jill O'Connor and just as good as their name states. Jill sent me and my niece a copy of her book as a little thank you for a post I did inspired by her Cheesecake Pops. We had a hard time deciding which recipe to try first, but we kept coming back to these pudding cups. They were really fun to make and even more fun to eat.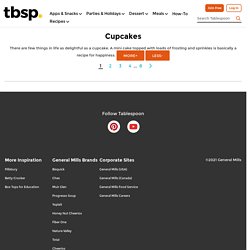 rainbow cupcakes and rainbow cupcake recipe make rainbow cupcakes | Simple Recipes & Easy Recipes - Quick Dish
We're having a great time this week featuring Double Rainbow recipes! What better way to create some rainbow magic than with something sweet … Double Rainbow Cupcakes ! These delicious cupcakes not only have fun chocolate rainbow garnishes on top, your friends and family will be surprised to find a rainbow of colors inside, too! My kids loved these cupcakes so much that we made 72 of them to take to school and share. They were a huge hit and definitely something we'll be making often. My favorite part is that the kids get to help mix, mash and drizzle the colored batter.