Kids and Parenting
Get flash to fully experience Pearltrees
Does your child ignore every consequence you give him? This week, James Lehman gives you 10 specific ways to make consequences work—even for the most resistant child. When kids are faced with something unpleasant, they'll often act like it doesn't matter to them.
Spring can be a magical time. A time to open up the windows and let the fresh breeze sweep through the house taking with it cobwebs and dust bunnies and the stale aroma of winter. A time to fluff our aprons and twirl our brooms and sing joyfully as our home suddenly begins to sparkle and come alive like flowers bursting forth into this new season. Okay, maybe not, but a girl can dream.
Home / Free Resources for Parents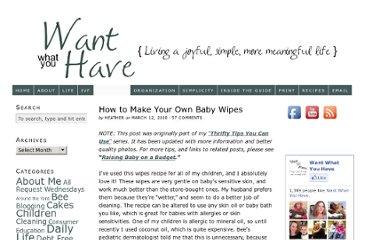 NOTE: This post was originally part of my " Thrifty Tips You Can Use " series. It has been updated with more information and better quality photos.