Alcoholic
EatingWellYou spend hours agonizing over what food you're going to serve at a backyard barbecue, so why opt for ordinary beverages?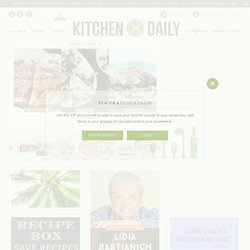 12 Party Punch, Mocktail & Cocktail Recipes
This Instructable takes a bit more than a week to complete, but the end result is certainly worth it! You will need: - 1 1/2 cups of vodka (can use more or less if desired)- 1 tub of gummi bear candies, plastic with lid (about 1kg. Tub found at Wal-mart)- 1 can of frozen juice concentrate, any flavour desired (I used fruit punch.)
Drunken Gummies (Vodka-Infused Gummi Bears)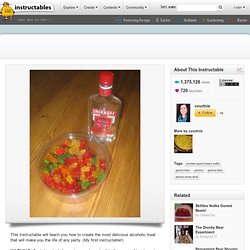 OK, kids: This is coffee. In solid form. It's been sweetened with condensed milk and booze-ified with a healthy dose of Kahlua—then rubberized into a blissful, cocktail-hour finger food thanks to the magic of gelatin. (If you know me, you know how much I love coffee, so you can imagine how excited I was when I came across the recipe.) Now, you have to like Jello, or Jello-like food, for this to work.