Video Gaming News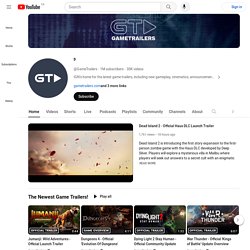 Since we've relaunched GameTrailers.com, some of the pages you have gotten used to over the years may have changed. To help find what you're looking for, take a look at our sitemap! Need Help?
The classic generation of gaming that includes the likes of the SNES, NES and Sega Genesis among others has been known to be one of the greatest times in industry history. Because the market was less competitive, everything was cheaper, and games were simpler to understand, the whole feel for the time period was a lot less stressful. As we move on into the next generation , here are a few aspects from those early years that I think you will see rise again in the coming months.
QJ.net - PC Gaming, PlayStation, Wii, Wii U, Nintendo 3DS, Nintendo DS, Xbox 360, iPhone, iPad, PSP, PS Vita, News, PoV, Reviews, Downloads, Custom Apps, Homebrew and much more.
PS3 NEWS - PlayStation 3 News - PS3News - PS3 CFW - PS3 Hacks - PS3 Games