Shopping
Object & line sells contemporary, well wrought design from around the world. We focus on small companies with high design values - people who employ great designers and have an eye for quality. Alpha Art | Ammo Books | Anglepoise | Archivist | Arytrays | ASA Selection | Black + Blum | Booo | Born in Sweden | Classiky | Djeco | Envirosax | Flensted | Fullspot O'Clock | Green + Blue | Haoshi | Jia Inc | Judy Lumley | Lagom | Le Pré d'Eau | Make International | Miho Unexpected | Moorland | Moulin Roty | MT Tape | Nesti Dante | Nutscene | Palomar | Petit Jour Arty-Frog | Plumen | Pot Luck | Reisenthel | Seletti | Sugru | The Black Rabbit | The Organic Company | Vilac
object & line: the contemporary design shop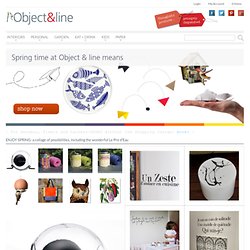 Fabric Copper Underwing Moth Brooch / Ornament / by BlueTerracotta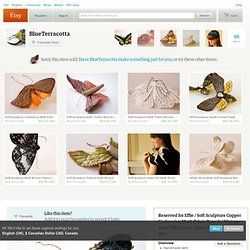 Reserved Moth Brooch for Effie Upper wings in luscious nubby vintage wool in greens and black with flecks of blue and terracotta,underwings in copper silk. Body in a delicately striped cotton, stuffed with polyfil. This delightfully rich combination of colors and textures will amaze you! Upper wings lined in wool felt, underwings in lightweight upholstery fabric remnant. Wingspan 5".
My Little Geek ABC Book - The Ultimate Gift for Tech and Gamer Kids
Women
Tee Shirts
Polar Ice by Atsuhiro Hayashi
Based in the NYC area, Kinekt Design seeks to bring you forward-thinking design objects and products that fuse together a modern aesthetic with physical interaction. Kinekt's creator, Glen Liberman, has always been fascinated and inspired by small mechanisms and their complementary movements. With this interest in mind, he teamed up with kinetic designer Ben Hopson to develop the Gear Ring, a product "complex enough to play with, yet simple enough to wear."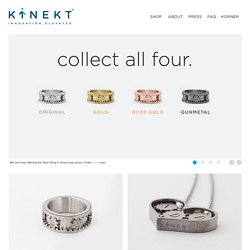 Dark Bunny Tees - Limited Edition Movie T-Shirts
"Zombie Shadows
cartography
I'm sure you've come across Fred & Friend products before at your local indie store and might not have even known it. Last weekend I was cruising around town and stopped at an indie store only to find one whole corner of the place dedicated to Fred & Friend products. It was heavenly.