Shopping
Object & line: the contemporary design shop. Fabric Copper Underwing Moth Brooch / Ornament / by BlueTerracotta. Reserved Moth Brooch for Effie Upper wings in luscious nubby vintage wool in greens and black with flecks of blue and terracotta,underwings in copper silk.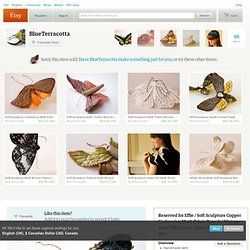 Body in a delicately striped cotton, stuffed with polyfil. This delightfully rich combination of colors and textures will amaze you! Upper wings lined in wool felt, underwings in lightweight upholstery fabric remnant. Wingspan 5". My Little Geek ABC Book - The Ultimate Gift for Tech and Gamer Kids. Woot® : One Day, One Deal™ This Is Why I'm Broke. GeekAlerts - Gadgets for Geeks + Online Coupons & Promo Codes. Women. Tee Shirts. Polar Ice by Atsuhiro Hayashi. Kinekt Design. Dark Bunny Tees - Limited Edition Movie T-Shirts. Threadless graphic t-shirt designs: cool & funny t-shirts weekly! Tees designed by the community.
"Zombie Shadows. Cartography. 82 Clever and Creative Fred & Friends Products. I'm sure you've come across Fred & Friend products before at your local indie store and might not have even known it.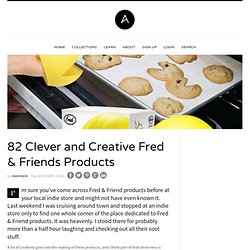 Last weekend I was cruising around town and stopped at an indie store only to find one whole corner of the place dedicated to Fred & Friend products. It was heavenly. T-Shirts.
---