Parapsychology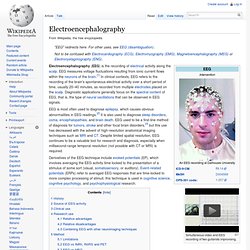 Simultaneous video and EEG recording of two guitarists improvising. Electroencephalography (EEG) is the recording of electrical activity along the scalp. EEG measures voltage fluctuations resulting from ionic current flows within the neurons of the brain.[1] In clinical contexts, EEG refers to the recording of the brain's spontaneous electrical activity over a short period of time, usually 20–40 minutes, as recorded from multiple electrodes placed on the scalp.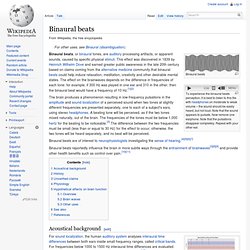 Binaural beats To experience the binaural beats perception, it is best to listen to this file with headphones on moderate to weak volume – the sound should be easily heard, but not loud.
6 books worth reading to learn psychic abilities - Psychic Development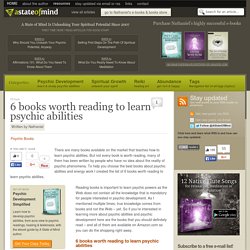 Hello, , please use the RSS feed and get new posts directly to your feed reader :), receive new tips for psychic development every Friday! If you like it, click
This is a list of psychic abilities that have been attributed to real-world people.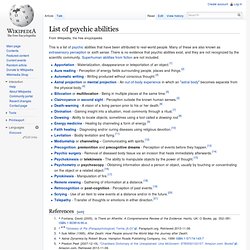 Parapsychology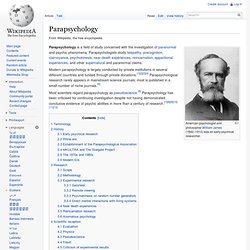 American psychologist and philosopher William James (1842–1910) was an early psychical researcher.[1]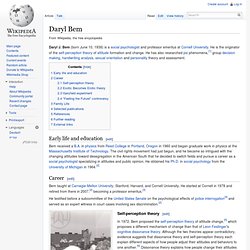 Daryl Bem
Daryl J. Bem (born June 10, 1938) is a social psychologist and professor emeritus at Cornell University. He is the originator of the self-perception theory of attitude formation and change.
Dean Radin (born February 29, 1952) is a researcher and author in the field of parapsychology. He has been Senior Scientist at the Institute of Noetic Sciences (IONS), in Petaluma, California, USA, since 2001, and is on the Adjunct Faculty in the Department of Psychology at Sonoma State University, on the Distinguished Consulting Faculty at Saybrook Graduate School and Research Center, and former President of the Parapsychological Association.[1][2] He is also co-editor-in-chief of the journal Explore: The Journal of Science and Healing.[3]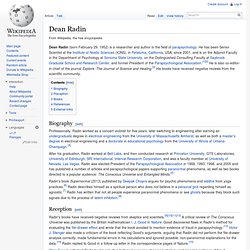 Dean Radin
Participant in a ganzfeld telepathy experiment
Ganzfeld experiment