Parapsychology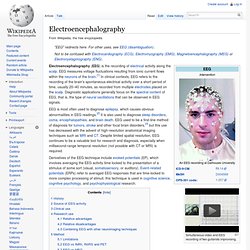 Epileptic spike and wave discharges monitored with EEG Electroencephalography ( EEG ) is the recording of electrical activity along the scalp . EEG measures voltage fluctuations resulting from ionic current flows within the neurons of the brain . [ 1 ] In clinical contexts, EEG refers to the recording of the brain's spontaneous electrical activity over a short period of time, usually 20–40 minutes, as recorded from multiple electrodes placed on the scalp .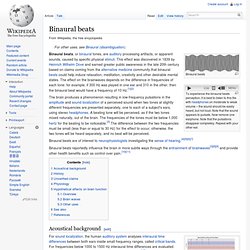 Binaural beats To experience the binaural beats illusion it is best to listen to this file with headphones on moderate to weak volume – the sound should be easily heard, but not loud.
6 books worth reading to learn psychic abilities - Psychic Development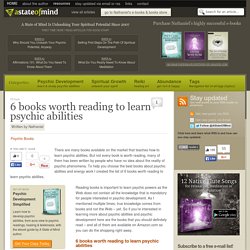 Hello, , please use the RSS feed and get new posts directly to your feed reader :), receive new tips for psychic development every Friday! If you like it, click
Parapsychology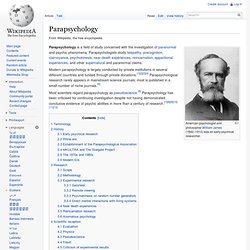 American psychologist and philosopher William James (1842–1910) was an early psychical researcher. [ 1 ]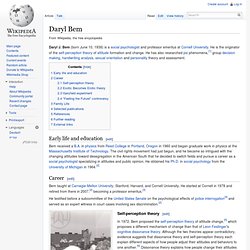 Daryl Bem
Daryl J. Bem (born June 10, 1938) is a social psychologist and professor emeritus at Cornell University . He is the originator of the self-perception theory of attitude change, and has carried out research on psi phenomena (a technical term for extra-sensory perception ), [ 1 ] group decision making , handwriting analysis , sexual orientation and personality theory and assessment.
Dean Radin (born February 29, 1952) is a researcher and author in the field of parapsychology . He has been Senior Scientist at the Institute of Noetic Sciences (IONS), in Petaluma, California , USA, since 2001, and is on the Adjunct Faculty in the Department of Psychology at Sonoma State University , on the Distinguished Consulting Faculty at Saybrook Graduate School and Research Center , and former President of the Parapsychological Association . [ 1 ] [ 2 ] He is also co-editor-in-chief of the Elsevier journal Explore: The Journal of Science and Healing . [ 3 ]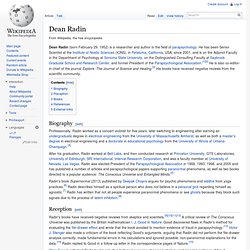 Dean Radin
Participant in a ganzfeld telepathy experiment
Ganzfeld experiment