Collective
Hubble Heritage's Photostream
Top 15 Most Dangerous Cities in the World 2013
Every year, think-tank Seguridad, Justicia y Paz releases a list of the Most Dangerous Cities in the world. Statistics are based on the city's murder per capita rate, or how many murders per 100,000 residents. As a region, Central and South America bests all others becoming the most deadly due to the War on Drugs, gang violence, a weak economy and police corruption. Outsiders are quick to blame the citizens of Central America for not being proactive in dealing with crimes, but in a place where law is subjective it's better for residents to fly under the radar than become a target. Contract killers can be hired for less than $100 USD and gangs will rid themselves of anything, or anyone, that gets in the way.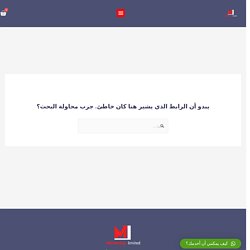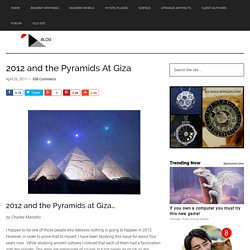 2012 and the Pyramids at Giza… by Charles Marcello I happen to be one of those people who believes nothing is going to happen in 2012. However, in order to prove that to myself, I have been studying this issue for about four years now.
2012 and the Pyramids At Giza
Lucid dreaming can be a very powerful experience for the dreamer. "You can be the absolute master of your dream world," says MortalMist.com, a website and forum dedicated to lucid dreaming. "The very laws of nature can be bent and broken. No experience is beyond your reach, no feat too difficult or risky. If you can imagine it, you can make it happen."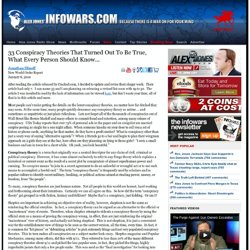 New World Order Report January 6, 2010 After reading the article released by Cracked.com, I decided to update and revise their sloppy work. Their article had only 7. I can name 33 and I am planning on releasing a revised list soon with up to 50. The article I was insulted to read by the lack of information can be viewed here , but don't waste your time, all of that is in this article and more.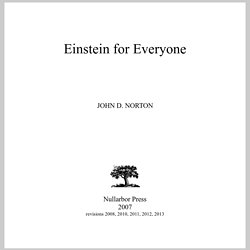 Einstein for Everyone Nullarbor Press 2007 revisions 2008, 2010, 2011, 2012, 2013 Copyright 2007, 2008, 2010, 2011, 2012 John D.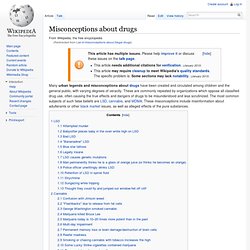 Many urban legends and misconceptions about classified drugs have been created and circulated among children and the general public, with varying degrees of veracity. These are commonly repeated by organizations which oppose all classified drug use, often causing the true effects and dangers of drugs to be misunderstood and less scrutinized. The most common subjects of such false beliefs are LSD , cannabis , and MDMA . These misconceptions include misinformation about adulterants or other black market issues, as well as alleged effects of the pure substances. [ edit ] LSD
Books, Libraries & Literature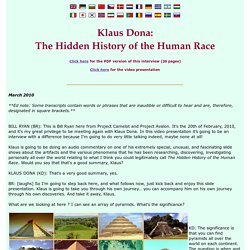 Click here for the PDF version of this interview (20 pages) Click here for the video presentation March 2010 **Ed note: Some transcripts contain words or phrases that are inaudible or difficult to hear and are, therefore, designated in square brackets