SEO
Facebook. Facebook Fan Page. This article is updated!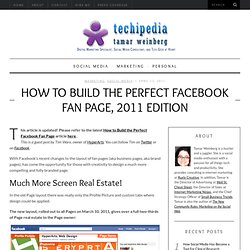 Please refer to the latest How to Build the Perfect Facebook Fan Page article here..This is a guest post by Tim Ware, owner of HyperArts. You can follow Tim on Twitter or on Facebook. With Facebook's recent changes to the layout of fan pages (aka business pages, aka brand pages), has come the opportunity for those with creativity to design a much more compelling and fully branded page. Much More Screen Real Estate! In the old Page layout there was really only the Profile Picture and custom tabs where design could be applied. Facebook Apps Tutorial. Custom Facebook Page. This video tutorial describes how you can create custom apps for your Facebook Fan pages in minutes.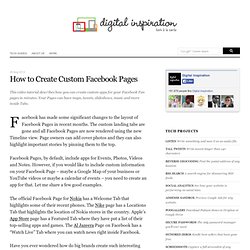 Your Pages can have maps, tweets, slideshows, music and more inside Tabs. Facebook has made some significant changes to the layout of Facebook Pages in recent months. The custom landing tabs are gone and all Facebook Pages are now rendered using the new Timeline view. Page owners can add cover photos and they can also highlight important stories by pinning them to the top. Facebook Pages, by default, include apps for Events, Photos, Videos and Notes. Fiverr Alternatives: Fiverr Alternatives.
---