Global
Get flash to fully experience Pearltrees
No disrespect to gorgeous beaches with powdery white sand, but sometimes the standard-issue paradise starts to feel, well, bland.
Lost city 'could rewrite history'
We all know Cancun, Miami and Cabo are great for spring break. There is nothing wrong with enjoying the company of drunken college chicks and cheap tequila on the beach. But this year, we urge you to dig a little deeper.
Subways are not just a means of getting from point A to point B.
Preachers Rock, Preikestolen, Norway
While having a newly remodeled library in your town is great for gaining access to more books and academic resources, they are never as architecturally interesting as the older versions. Dark wood, dazzling details, and tier after towering tier of books – classic historic libraries are a bibliophile's dream. This list of 13 libraries (courtesy of WebUrbanist ), dating from the 18th to the early 20th centuries, represent some of the most astonishingly beautiful book repositories ever built.
What would we do without technology?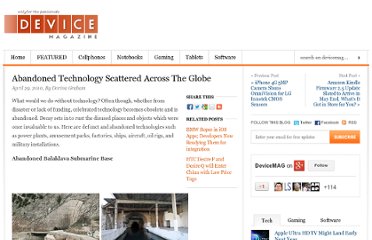 The world is full of beautiful strange and fantastic buildings that are the examples of amazing architecture.
We've picked out a few of our favourite detox (and retox!) getaways to help you shake off those post-summer blues …
Thailand Chances are you already know Steve McCurry as the man who took one of the most iconic photos of our time. It was of a 12-year-old Afghan refugee girl who's piercing green eyes told us her harrowing story.
Originally, a landmark literally meant a geographic feature used by explorers and others to find their way back or through an area. Now, a landmark includes anything that is easily recognizable, such as a monument or a building, or any other spot to designate places that might be of interest to tourists.
Many of us will never experience swimming anywhere but a backyard pool or a local lake.