Blogs
Pour démarrer en douceur 2009, un peu de pratique de la fameuse (enfin ...à mes yeux !) Méthode Sedona. J'avais promis, j'y viens !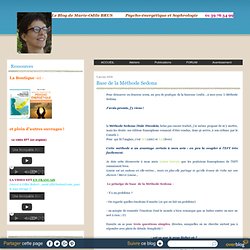 Base de la Méthode Sedona - Psycho-énergétique et sophrologie
Irina Troitskaya
lépocradic'h
Pincess blog BD - Bande Dessinée
Ecrin d'Alien
Eliascarpe
L'oeil du courlis - Photographies poétiques à tendance naturelle
Boulettes à la saucisse J'adore ces boulettes extra-moelleuses et délicieuses! Elles sont vraiment goûteuses grâce à la chair de saucisse, le veau haché et les diverses épices. Je les fais pour accompagner une ratatouille, ou des pâtes. Cette recette de boulette reste parmi mes préférées!
La vie est maintenant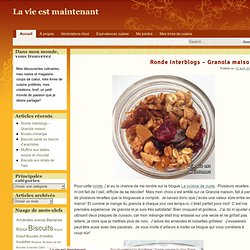 Liz Douce Folie, folie douce - dessins drawings peinture painting portrait photo poésie...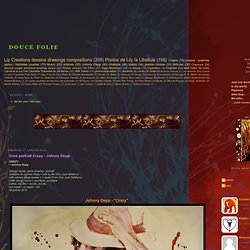 Portrait rapide de Chuck Berry , quick drawing citations de lui-même + citation de Keith Richards with Chuck Berry quotes and one by Keith Richards Encre / Ink sur papier / on paper - A3 31 janvier 2010 Chuck Berry Chuck Berry, de son vrai nom Charles Edward Anderson Berry, (né à Saint Louis, Missouri le 18 octobre 1926) est un guitariste, chanteur et compositeur américain. Il fait partie des artistes les plus importants du rock and roll. Il a influencé de nombreux autres artistes, et son répertoire a été très souvent repris (dont ses titres les plus célèbres, Johnny B. Goode et Roll over Beethoven).
le style et la matière
Olivia a Paris
Les Manies de Marion