Blogs
Pour démarrer en douceur 2009, un peu de pratique de la fameuse (enfin ...à mes yeux !) Méthode Sedona. J'avais promis, j'y viens !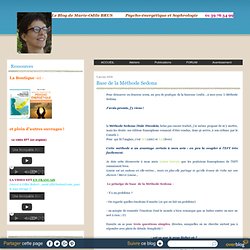 Base de la Méthode Sedona - Psycho-énergétique et sophrologie
Irina Troitskaya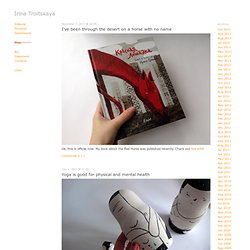 There's no such word as "serendipity" in Russian. The dictionary offers intuition instead, but it's not exactly the same. I like the fact many discoveries which change the world where made hand by hand with serendipity.
lépocradic'h
Pincess blog BD - Bande Dessinée
Ecrin d'Alien
Eliascarpe
L'oeil du courlis - Photographies poétiques à tendance naturelle
Franchement, je ne me souviens plus où j'ai pêchée cette recette… Dans un de mes livres, dans un magazine, sur le net…? Bref, j'avais envie de crêpes et j'avais aussi quelques bananes à passer! Je suis bien contente de les avoir essayées, car elles sont succulentes! Parfait pour le brunch du weekend, et en plus elles peuvent même se réchauffer le lendemain matin. Pratique!
La vie est maintenant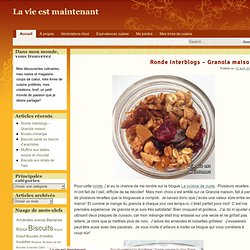 Liz Douce Folie, folie douce - dessins drawings peinture painting portrait photo poésie...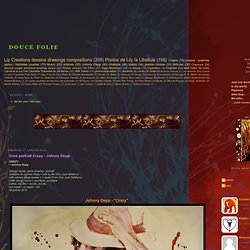 Portrait rapide de Chuck Berry, quick drawingcitations de lui-même + citation de Keith Richardswith Chuck Berry quotes and one by Keith RichardsEncre / Ink sur papier / on paper - A331 janvier 2010 Chuck Berry Chuck Berry, de son vrai nom Charles Edward Anderson Berry, (né à Saint Louis, Missouri le 18 octobre 1926) est un guitariste, chanteur et compositeur américain. Il fait partie des artistes les plus importants du rock and roll. Il a influencé de nombreux autres artistes, et son répertoire a été très souvent repris (dont ses titres les plus célèbres, Johnny B. Goode et Roll over Beethoven).
le style et la matière
Les Manies de Marion