Miscellaneous
Intel Committed To Open Source Technology
But Intel is not restricted to Android for its future opportunities.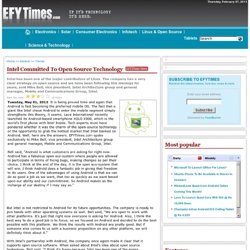 Microsoft's Open-Source Subsidiary Starts Delivering
The company has announced the release of an updated version of Redis on Windows. Redis, a VMWare sponsored project is an open-source, in-memory, networked, key-value data store with optional durability. Redis is written on ANSI C.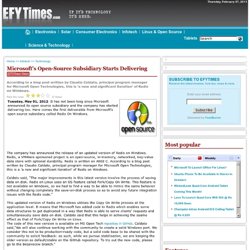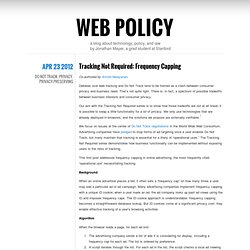 Co-authored by Arvind Narayanan .
Tracking Not Required: Frequency Capping « Web Policy
Google HQ Bans Microsoft Windows In-House After Hacking Scare
The reports that according to Google sources, all versions of Microsoft 's Windows OS are henceforth banned.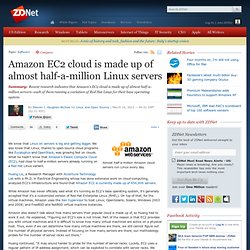 Amazon EC2 cloud is made up of almost half-a-million Linux servers
Almost half-a-million Amazon cloud servers run Linux every day. We know that Linux on servers is big and getting bigger .
Powerful tool for creating web surveys. Online survey software made easy!
Email Addresses For 19 Dell Executives
Every day, the citizens of the Internet send each other billions of e-mail messages.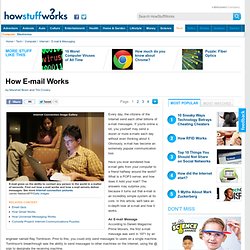 How E-mail Works"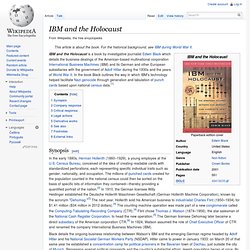 IBM and the Holocaust is a book by investigative journalist Edwin Black which details the business dealings of the American-based multinational corporation International Business Machines (IBM) and its German and other European subsidiaries with the government of Adolf Hitler during the 1930s and the years of World War II . In the book, Black outlines the way in which IBM's technology helped facilitate Nazi genocide through generation and tabulation of punch cards based upon national census data. [ 1 ]
IBM and the Holocaust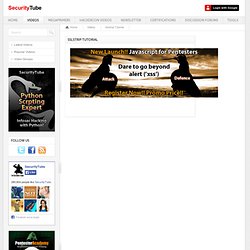 Sslstrip Tutorial Description: SSLstrip was released by Moxie to demonstrate the vulnerabilities he spoke about at Blackhat 2009 .
Sslstrip Tutorial
Night School News, Videos, Reviews and Gossip - Lifehacker
Computer Security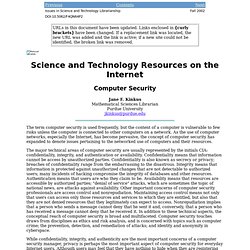 Computer Security
Free Tech Support - Computer Questions and Answers - Ask Bob Rankin
Information Center
Post There are two ways to look at Google Glass, the eyeware-spyware the Internet Goliath is releasing ... profile in the cloud so Google can serve us up to the corporations that want to reach us.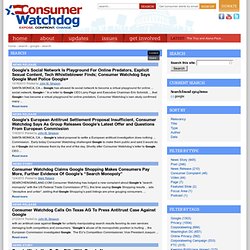 Search | Consumer Watchdog
With just a week to go before Google changes to its new privacy policy that allows it to gather, store and use personal information, users have a last chance to delete their Google Browsing History, along with any damning information therein.
How to delete your Google Browsing History before new policy
Google released a new privacy policy this week , reminding us that the services and apps we use aren't free—we pay for them with our privacy. This weekend, take a look at your digital life and audit your privacy settings to keep your personal information as locked down as possible. Why Your Privacy Matters
Block Sites from Using Your Facebook Login with Adblock Plus