Drinks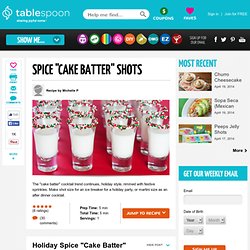 Recipe: Spice "Cake Batter" Shots Try as they might to find a fruitcake recipe that is light and airy, all too often the only thing any fruitcake is good for is propping open a door.
Spice "Cake Batter" Shots Recipe - Tablespoon
Iced Tea with Cider, Mint and Honey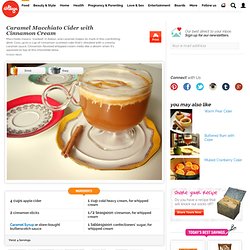 Caramel Macchiato Cider with Cinnamon Cream
Try Kitchen View! Take your computer to the kitchen and view this recipe full-screen, with step-by-step directions.
Holiday Mixed Drink Recipes – Drink Recipe Ideas for Your Holiday Party
Top 20 Mixed Drink Recipes Looking for the perfect drinks to serve at your holiday party?