Desserts
Sticky Pecan Bites. Portuguese Apple Fritters -DK. Orange-Kissed Churros with "Hot" Chocolate Sauce Recipe at WomansDay.com- Valentine's Day Desserts. Dozen Flours: Buckle's Blissful Snickerdoodle Blondies. This year Buckles (that's my co-worker's name) requested brownies for her birthday treat and said I could be as creative as I wanted.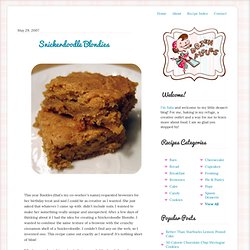 She just asked that whatever I came up with didn't include nuts. I wanted to make her something really unique and unexpected. After a few days of thinking about it I had the idea for creating a Snickerdoodle Blondie. Wicked Good Chocolate Peanut Butter Pudding Cups. Do you nibble around the edges first?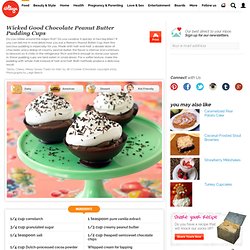 Do you swallow it quickly in two big bites? If you can tell me in vivid detail how you eat a Reese's Peanut Butter Cup, then this luscious pudding is especially for you. Made with half-and-half, a double dose of chocolate, and a dollop of creamy peanut butter, the flavor is intense and continues to blossom as it chills in the refrigerator. Rich and thick enough to stand your spoon in, these pudding cups are best eaten in small doses. For a softer texture, make the pudding with whole milk instead of half-and-half. Mini Peanut Butter and Nutella Cheesecakes | Just Everyday Me - StumbleUpon.
28 Dec 2011 One of the perks of being a student (and right now as I'm in the middle of college applications and interviews there don't seem to be many) is that you get a long Christmas break.
This is what I've done since Christmas: Confetti Cake | Recipes for Kids. Swirled Cheesecake Brownies -EW. Cinnamon Bun Pie Pockets Recipe. This past Friday night was meant for celebrating.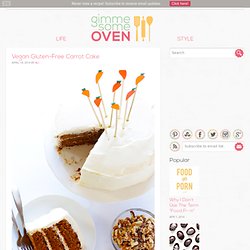 The weather was sit-out-on-the-deck-in-the-cool-evening-breeze perfection. Friends gathered from all around the city with chips and salsa and salads and popcorn and laughter and stories to share.
---