Desserts
Sticky Pecan Bites
Orange-Kissed Churros with "Hot" Chocolate Sauce Recipe at WomansDay.com- Valentine's Day Desserts
Dozen Flours: Buckle's Blissful Snickerdoodle Blondies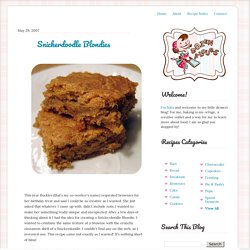 This year Buckles (that's my co-worker's name) requested brownies for her birthday treat and said I could be as creative as I wanted.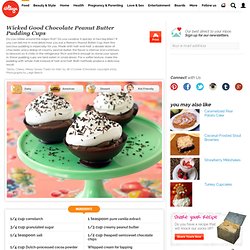 Do you nibble around the edges first? Do you swallow it quickly in two big bites? If you can tell me in vivid detail how you eat a Reese's Peanut Butter Cup, then this luscious pudding is especially for you. Made with half-and-half, a double dose of chocolate, and a dollop of creamy peanut butter, the flavor is intense and continues to blossom as it chills in the refrigerator. Rich and thick enough to stand your spoon in, these pudding cups are best eaten in small doses. For a softer texture, make the pudding with whole milk instead of half-and-half.
28 Dec 2011 One of the perks of being a student (and right now as I'm in the middle of college applications and interviews there don't seem to be many) is that you get a long Christmas break. This is what I've done since Christmas:
Apparently I've had tacos on the brain lately. After making a batch of this Skinny Slow Cooker Taco Soup last weekend, I decided to use the leftover ingredients to make this Skinny Taco Salad. Then on Monday, I had tacos for lunch from my favorite neighborhood burrito bar and made taco popcorn for a neighbor girls' night at my place.