Inspirational
Women's Issues
Self-Improvement. 10 Articles That Changed My Life. It's easy to find a well written article.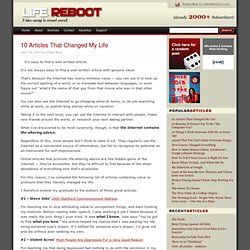 It's not always easy to find a well written article with genuine value. That's because the Internet has nearly limitless value — you can use it to look up the correct spelling of a word, or to translate text between languages, or even figure out "what's the name of that guy from that movie who was in that other movie?" Recite. Little guiding stars. Since the new year has started I've been trying to think of ways to be more kind to my self.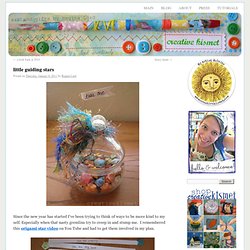 Especially when that nasty gremlins try to creep in and stump me. I remembered this origami star video on You Tube and had to get them involved in my plan. I thought it would be fun to make a whole bunch with kind words and "you are…." phrases inside. I made 60 of them, enough to last me the whole year if I open one a week, plus a few extra just in case. I used 12 x 12 inch scrapbook paper and cut 1/2 x 12″ strips, then followed the video HERE*.
Scale2.swf (application/x-shockwave-flash Object) An old Cherokee told his grandson: 100 Tips About Life, People, and Happiness - StumbleUpon. 1.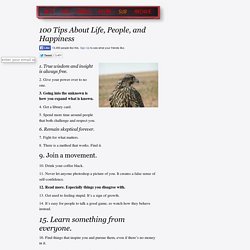 True wisdom and insight is always free. 2.
Relax
- StumbleUpon. Steve Jobs Quotes : FinestQuotes.com - StumbleUpon. Make It Pretty Wednesdays: Organizational P-Inspiration! | Sippy Cup Mom! - StumbleUpon. Inspirational fitness quotes — Celebrities, Current Events, Health & Fitness, Northwest Indiana Mom Blog - StumbleUpon. A Terrific 2012: Top 15 Inspirational Pictures to Start New Year on a Positive Note - StumbleUpon.
---