Pinterest
In the world of social media there are few mediums that go untouched, but there are those that are significantly more prominent than the others. Facebook and Twitter being the reigning kings and others trailing behind with users unsure of what to do.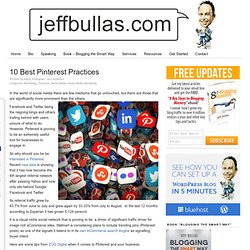 1 | Infographic: The Astounding Power Of Pinterest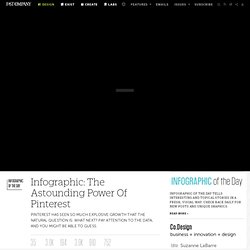 In our upcoming October design issue, one of the many fascinating feature stories we've lined up is a lengthy profile of Pinterest and its elusive CEO, Ben Silbermann.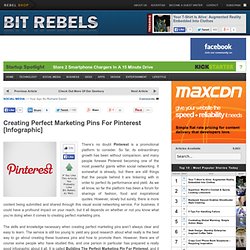 There's no doubt Pinterest is a promotional platform to consider. So far, its extraordinary growth has been without comparison, and many people foresee Pinterest becoming one of the most powerful giants within social networking.
Creating Perfect Marketing Pins For Pinterest [Infographic]
Marketing / How Pinterest Is Changing Website Design Forever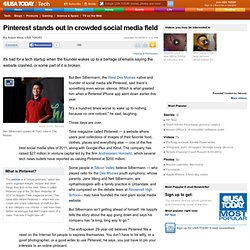 Pinterest gains social traction
It's bad for a tech startup when the founder wakes up to a barrage of emails saying the website crashed, or some part of it is broken. But Ben Silbermann, the West Des Moines native and founder of social media site Pinterest, said there's something even worse: silence.
Even if you haven't ever visited popular visual bookmarking site Pinterest, you might recognize its design elements — which have been popping up everywhere since the startup burst onto the mainstream scene in 2011.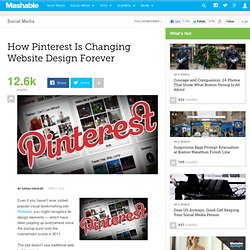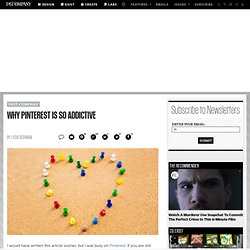 I would have written this article sooner, but I was busy on Pinterest. If you are still among the uninitiated, the social platform for collecting, sharing, and commenting on of photos of personal passions is uniquely engaging, absorbing, and addictive. The human instinct to collect things--be it baseball cards, miniature spoons, or teacups--is as old as stuff itself.
Why Pinterest Is So Addictive
Five Ways Brands Can Leverage Pinterest Now
Editor's Note: Reggie Bradford is the Founder and CEO of Vitrue, a provider of social marketing SaaS solutions.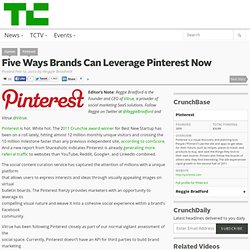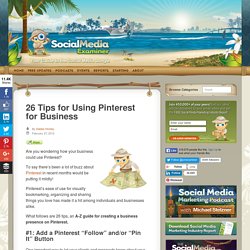 Are you wondering how your business could use Pinterest? To say there's been a lot of buzz about Pinterest in recent months would be putting it mildly!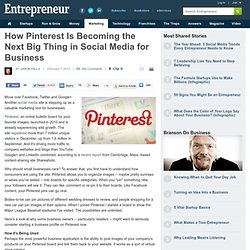 Move over Facebook, Twitter and Google+. Another social media site is stepping up as a valuable marketing tool for businesses. Pinterest, an online bulletin board for your favorite images, launched in 2010 and is already experiencing wild growth.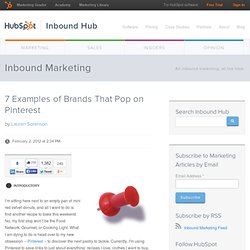 I'm sitting here next to an empty pan of mini red velvet donuts, and all I want to do is find another recipe to bake this weekend. No, my first stop won't be the Food Network, Gourmet, or Cooking Light.
Virtual pinboard Pinterest helps journalists find trend stories, display their work and more.