TITANIC 100TH CENTENARY
Michael Brugh | Infographics | Titanic
Cartografía del Titanic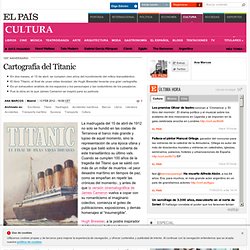 La madrugada del 15 de abril de 1912 no solo se hundió en las costas de Terranova el barco más grande y lujoso de aquel momento, sino la representación de una época ufana y ciega que bailó sobre la cubierta de este transatlántico su último vals. Cuando se cumplen 100 años de la tragedia del Titanic que se saldó con más de un millar de muertos –el peor desastre marítimo en tiempos de paz, como se empeñan en repetir las crónicas del momento-, y antes de que la versión cinematográfica de James Cameron vuelva a copar con su romanticismo el imaginario colectivo, comienza el goteo de publicaciones, exposiciones, y demás homenajes al "insumergible". Hugh Brewster, a la postre inspirador del fenómeno hollywoodiense protagonizado por Kate Winslet y Leonardo DiCaprio, publica Titanic, el final de unas vidas doradas (Lumen).
Con todas las luces encendidas, a toda máquina hacia el desastre, mientras sonaba la música. Aquella noche inolvidable, el destino escribió en los altos costados de metal del barco la palabra condenación con dedos de hielo. El mundo ya no volvería a ser el mismo, ni la humanidad a confiar tan ciegamente en su orgullo. Hace un siglo que se hundió el Titanic, llevándose al húmedo abismo a la mayor parte de la tripulación y el pasaje, dejándonos mudos de asombro y ateridos de miedo.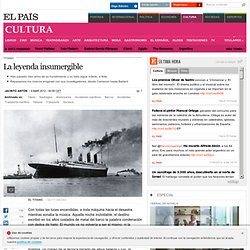 La leyenda insumergible
/Titanic_Unclassified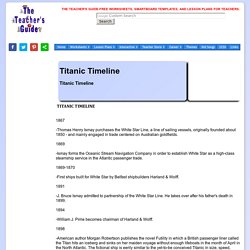 Titanic Timeline
Titanic Timeline Titanic Timeline -Thomas Henry Ismay purchases the White Star Line, a line of sailing vessels, originally founded about 1850 - and mainly engaged in trade centered on Australian goldfields. -Ismay forms the Oceanic Stream Navigation Company in order to establish White Star as a high-class steamship service in the Atlantic passenger trade. -First ships built for White Star by Belfast shipbuilders Harland & Wolff. -J.
Guia: Titanic
Expedition Titanic | Return to the Deep - Explore
Más de 5.000 objetos recuperados del legendario 'Titanic', parte de los cuales han sido presentados a la prensa, se subastarán en Nueva York el 11 de abril, en el centenario del naufragio más famoso de la historia. Esta colección, la mayor de artefactos rescatados del transatlántico, está valorada en unos 189 millones de dólares (147,7 millones de euros) y ha sido recopilada durante más de un cuarto de siglo de expediciones emprendidas por la sociedad RMS Titanic. Uno de los expertos de la asociación que ha participado en estos viajes al fondo del mar es Paul-Henry Nargeolet, a quien el reto le entusiasmó tanto que decidió retirarse como comandante en la Armada de Francia para penetrar en el interior del buque hundido más célebre de todos los tiempos. "Fue una experiencia preciosa, increíble. Me siento muy afortunado de que me ocurriera a mí porque no es un trabajo común", ha declarado el director de investigaciones submarinas de Premier Exhibitions, la compañía matriz de RMS Titanic.
Más de 5.000 objetos del 'Titanic' se subastarán en el centenario del naufragio | Cultura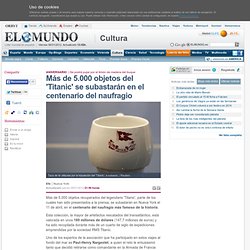 Titanic Script at IMSDb.
English rules for the board game Collapsible D The Final Minutes of the Titanic, produced by Sir Chester Cobblepot. Collapsible D, the last lifeboat to leave the Titanic, was lowered into the sea at 02:05 am, with only 44 passengers of the 47 it had the capacity to carry: 40 women and children, 2 men and 2 crew members.Collapsible D™ is a riveting game of survival set during the last dramatic minutes on board the Titanic, for 3 to 6 players, ages 12 and up.Collapsible D™ reenacts, one hundred years after its maiden voyage, the final moments on board the sinking British passenger liner RMS Titanic.Each player leads a group of passengers to safety through the many decks of the ship as the icy waters of the Atlantic Ocean quickly flood the gigantic hull.
Collapsible D The Final Minutes of the Titanic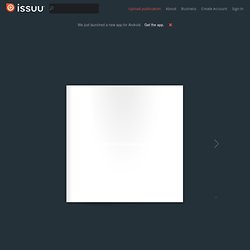 Brett's R.M.S. Titanic Page
GuiaTitanic.pdf (Objecte application/pdf )
The Sinking of the Titanic, 1912
The Sinking of the Titanic, 1912 On April 10, 1912, the Titanic, largest ship afloat, left Southampton, England on her maiden voyage to New York City. The White Star Line had spared no expense in assuring her luxury.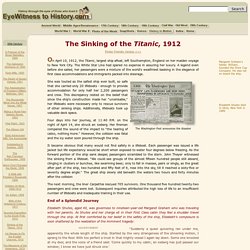 The Titanic: A Passenger's Guide
TITANIC.pdf (Objecte application/pdf )
Titanic In Photographs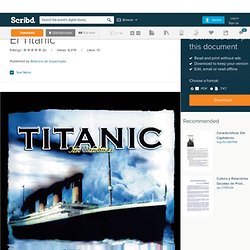 Lengua Española ¿Quién construyó el Titanic? El Titanic ue construido en los astilleros Harland and Wol Company Ltd., en Belast (Irlanda del Norte). ¿A quién pertenecía el Titanic? El Titanic pertenecía a la Oceanic Steam Navigation Company, conocida popularmente por el nombre de White Star Line.En 1902 esta compañía ue comprada por la International Navigation Co., que a su vez pertenecía a la compañía americanaInternational Mercantile Marine Company, bajo el control del millonario J.P. Morgan.
El Titanic