Abell06
Andrew Bell
How Hangovers Work& The Official Blog of Benjamin J Heckendorn. Fake Name Generator - StumbleUpon. Humor-bation: Philosoraptor... This Blog Linked From Here The Web.
Highest Rated - Status Humor - Funny Status Updates, Funny Status, Funny Status Messages, Funny Facebook Status, Funny FB Status, Funny Statuses, Status Humor, Funny Status Update. A different way to build a house: Adding secret passages and hidden rooms to a house - The Blogs at HowStuffWorks - StumbleUpon. By Marshall Brain | March 25, 2010 How cool would it be to have a secret passage or a secret room in your house?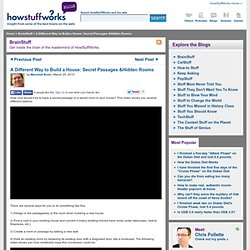 This video shows you several different options: There are several ways for you to do something like this: 1) Design in the passageway or the room when building a new house 2) Find a void in your existing house and convert it (many existing homes have voids under staircases, next to fireplaces, etc.) Glass door with a surprise - StumbleUpon.
TetraBox Light by Ed Chew & Yanko Design - StumbleUpon. Liquid to Light Designer Ed Chew takes a green step in the right direction with the TetraBox lamp, a light object made from discarded drink packets that would have otherwise ended up in landfills already packed to the brim.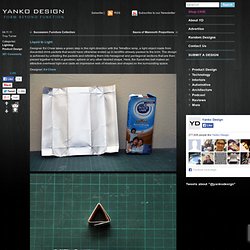 The design is achieved by unfolding the packets and refolding them into hexagonal and pentagonal sections that are then pieced together to form a geodesic sphere or any other desired shape. Lofted Space-Saving Furniture for Bedroom Interiors | Designs &Ideas on Dornob - StumbleUpon. Tumidei is more than just a furniture company – they construct modern and relatively inexpensive (no, not cheap) pieces of furniture that they also create compositions from – interior design photos that you can use to shape your own space.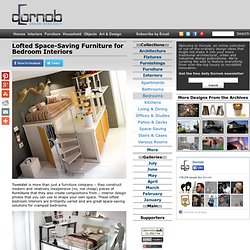 These lofted bedroom interiors are brilliantly varied and are great space-saving solutions for cramped bedrooms. A lot of these lofted interiors are clearly designed for children and teens in terms of sizes, colors and material quality. They incorporate elements needed for a student office, plenty of clothing, game and toy storage and stairs that older people might not be as eager to climb. For a small space (and a small person) one could really see the appeal of fitting everything in.
Backyard solutions to urban planning issues. The tiny cottage may have a big future, if a recent open house in Berkeley is any indication.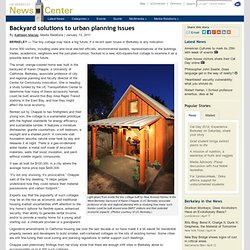 Some 500 visitors, including state and local elected officials, environmental leaders, representatives of the buildings trades, academics, neighbors and the just-plain-curious, flocked to a new, 420-square-foot cottage to examine it as a possible wave of the future. Light glows from inside the tiny cottage built by New Avenue Homes in the West Berkeley backyard of Karen Chapple, a UC Berkeley associate professor of city and regional planning who is studying how many such homes could be built around area BART stations and their potential economic impacts. Evergreen homes: The Method Cabin. Similar to May and June's installments of "Evergreen Homes" — a series of monthly posts in which I spotlight great green homes from my home state of Washington — I'm moving away from the green building hotbed of Seattle to feature projects further afield in locales like the San Juan Islands and Walla Walla.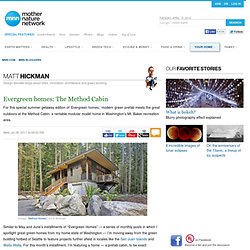 For this month's installment, I'm featuring a home — a prefab cabin, to be exact — located in the teeny-tiny (population = 90) but frequently traveled-through former mining outpost known as Glacier. Located near the summit of mighty Mount Baker on Washington State Scenic Byway Highway 542, the town of Glacier is flooded with outdoor recreation enthusiasts who flock to the area on a year-round basis to ski, snowboard, sled, climb, camp, hike, bike, raft, fish, forage for mushrooms, take mushrooms, or just take in the truly spectacular wilderness of the Mt-Baker-Snoqualmie National Forest.
Lofted Forest Home: Organic Curves & Natural Materials | Designs &Ideas on Dornob - StumbleUpon. Good things come to those who wait – particularly in a work of uniquely detailed and highly curved architecture.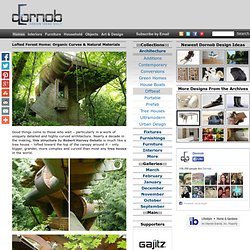 Nearly a decade in the making, this structure by Robert Harvey Oshatz is much like a tree house – lofted toward the top of the canopy around it – only bigger, grander, more complex and curved than most any tree house in the world. The perimeter of the structure is pushed out into the forest around it, curving in and out to create views as well as a sense of intimacy with the coniferous and deciduous tree cover. Welcome to the World of Archidose! Most underrated songs by the most overrated artists. Songs for when you're stuck in the friend zone… Requested by Big Teddy Bear · Compiled by BFFE Man, do I know the feeling. 01.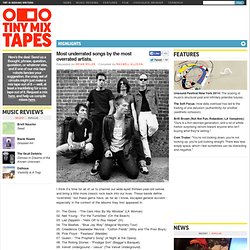 The Magnetic Fields - "I'm Sorry I Love You" (69 Love Songs) 02. Official Gary Clark Jr - garyclarkjr.com. The Official Web Site of Eric Bibb. Jolly Rancher Vodka Tutorial : Mix That Drink - StumbleUpon. Official Family Guy Drinking Game. 10 Jello Shots Worth the Hangover | Yummly. Baseball Equipment, Baseball Bats, Baseball Gloves, Baseball Uniforms. Baseball Bats:Aluminum Baseball Bats :Youth Baseball Bats. Babe Ruth - Home. The Big List of Pitcher Heckles. Online converter - convert video, images, audio and documents for free. The best new recipes from The Kitchn | punchfork.com - StumbleUpon.
Healthy Superfoods - Recipes for 7 Healthy Superfoods - The Daily Green. 88 Snacks Under 100 Calories Originally from The... | Matchstick Molly - StumbleUpon. Cheap Healthy Food &150; Cheap Healthy Meals - The Daily Green. The Finger Test to Check the Doneness of Meat | Simply Recipes - StumbleUpon. Jennifer Wang. Make Your Own Ice Cream in Five Minutes : Parentables. Baked Egg Boat recipe - StumbleUpon. Breakfast is my favorite meal.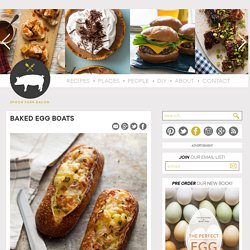 I like to drink iced coffee and watch the cream climb its way down the chunky ice cubes in a dazy before the caffeine hits. I like to order bacon with whatever I'm eating. I like eating potatoes with ketchup. I like eggs over easy, and fluffy scrambled eggs. I pretty much like everything there is to like about breakfast. Doodles, Drafts, and Designs: Industrial Drawings from the Smithsonian. Public Art Concepts - Dan Sternof Beyer 2011. Architectural Mapping. Architonic | architecture and design - StumbleUpon.
Architectural Types - Styles - Historical Periods - The Great Buildings Collection. 25 clever ideas to make life easier - StumbleUpon. Via: amy-newnostalgia.blogspot.com Why didn't I think of that?!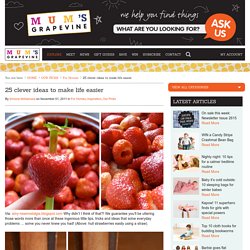 We guarantee you'll be uttering those words more than once at these ingenious little tips, tricks and ideas that solve everyday problems … some you never knew you had! (Above: hull strawberries easily using a straw). Via: apartmenttherapy.com Rubbing a walnut over scratches in your furniture will disguise dings and scrapes. How To Buy New Must-Have Products For Next To Nothing | How Life Works. Free Things to Do - Free Tips on Saving Money at WomansDay.com - Womans Day - StumbleUpon. As much as I love the word, I have to admit it makes me suspicious. Just this week I won a "free" vacation, but the fine print says I need to send in a cashier's check to claim my prize. Sadly, "free" is usually a sneaky way to clean out my wallet. 26 Beautiful Free Retro Fonts | DeMilked - StumbleUpon. 20 Elegant Fonts for Clean Design | Freebies.
---