Crochet
Crochet Creatures Patterns - Cuddly Crochet Creatures at WomansDay.com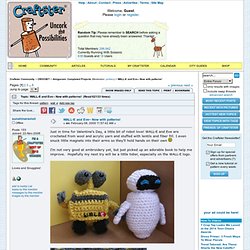 WALL-E and Eve-- Now with patterns! - CROCHET
Just in time for Valentine's Day, a little bit of robot love! WALL-E and Eve are crocheted from wool and acrylic yarn and stuffed with lentils and fiber fill. I even snuck little magnets into their arms so they'll hold hands on their own I'm not very good at embroidery yet, but just picked up an adorable book to help me improve. Hopefully my next try will be a little tidier, especially on the WALL-E logo.
Crochet | The Crafty Tipster
Crocheted Leaves - for the Naked Branch -
Magic Ring (right-handed)
Link easily to this tutorial in your patterns: www.planetjune.com/magicring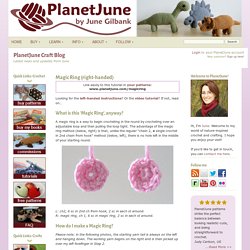 Despicable Minion
Minion army anyone? I just had to. I've not seen the movie yet, but the little guys are just so charming.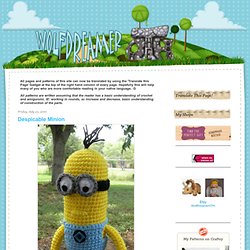 As I was writing up my pattern for the spiral baby blanket, I was going to link to a tutorial on surface crochet, but I couldnt seem to find one which would be comprehensive enough, so I just thought I might as well make a quick one up. Surface crochet is a great way to embellish both crocheted items and knitted items, it's quick and easy and you can make up the patterns as you go along. If you know how to crochet already, then this will be a walk in the park for you to learn.
Surface crochet : : A crochet tutorial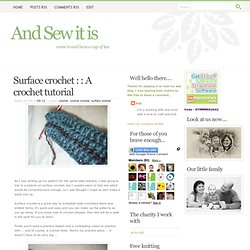 Sunshine's Creations @Vintage Threads Inc.: crocodile stitch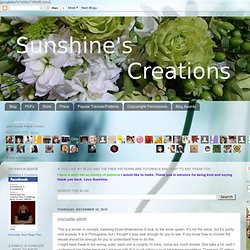 This is a similar in concept, meaning three-dimensional of look, to the snow queen. It's not the same, but it's pretty cool anyway.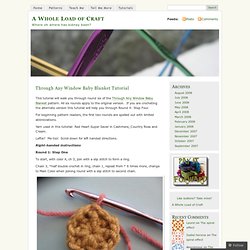 This tutorial will walk you through round six of the Through Any Window Baby Blanket pattern.
Through Any Window Baby Blanket Tutorial « A Whole Load of Craft
Coasters are a great gift, an awesome way to add some color to a room or end table, an effective stash buster and a great way to introduce crochet to a beginner.
Cool Coasters 2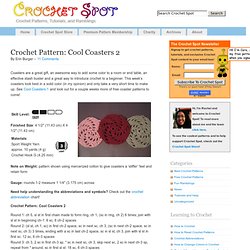 Crochet Flower
I have a few people ask for the crochet flower that I used with my headband.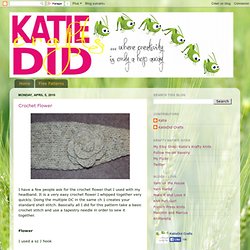 How to crochet the Crocodile Stitch sample
fpdc
Amy's Gurumis