Article/journal
Behind the scenes, there's a big change happening on internet. It's something that's mostly hidden from web surfers, but it's becoming critical to big internet companies such as Google and Netflix. They're moving servers — usually free of charge — next to the service providers' networking gear so that people trying to watch a popular YouTube video don't have to send traffic across the network to servers back to the website's data center.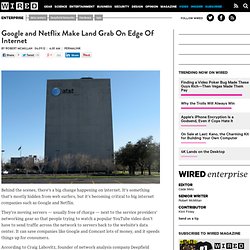 Google and Netflix Make Land Grab On Edge Of Internet | Wired Enterprise
Net: the Edge of Science
The Edge of Science This is the edge of science, the edge where research meets real life and where solid cliffs of data meet oceans of unanswered questions. This is a place where you can examine and talk about some of the newest ideas in science. New Scientist magazine's Planet Science website chose Transaction Net as its Site of the Day for September 4th, 1996. Can you add a missing link?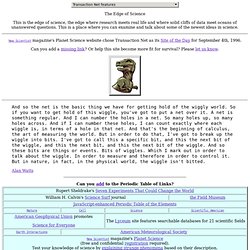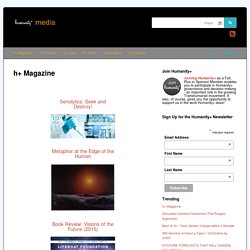 The line between the consumers and producers of commercial objects is increasingly becoming blurred in the 21st century. As an economic imperative for consumer participation is quickly emerging, more than ever before businesses are turning to consumers to guide their creative decisions. Crucially this could begin to have a significant impact on the way that cities and their commercial architecture is designed and evaluated, through the promotion of consumers as direct, collective decision makers. Referring to key economic theorists; the work of contemporary architectural practitioners; while additionally including first hand interaction with one of the world's most successful prosumption communities, this essay attempts to construct an argument for the value of consumer involvement in the active design of 21st century commercial architecture.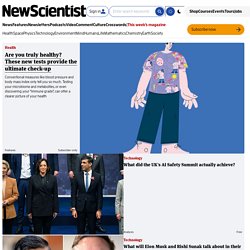 Cookies on the New Scientist website close Our website uses cookies, which are small text files that are widely used in order to make websites work more effectively. To continue using our website and consent to the use of cookies, click away from this box or click 'Close' Find out about our cookies and how to change them