Cooking
S'mores French Toast — Buns In My Oven. It's back!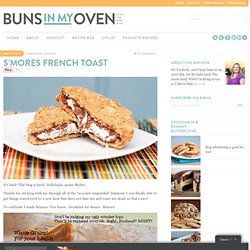 The blog is back! Hallelujah, praise Bieber. Rolls and Buns. I made these bread rolls based on the sweet bread recipe shared by Edith.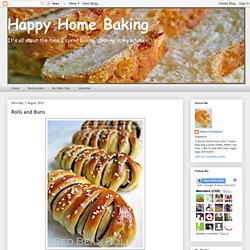 Her blueberry and cheese bread buns look so soft and fluffy that I bookmarked the recipe right away. I was planning to make some char siew buns, but decided against it since I still have a pack of ready-made red bean paste. To make these buns, you need to plan a day ahead. The 烫种 or 'scalded-dough' has to be made and leave to chill for at least 12 hours in the fridge.
The 烫种 is made by scalding flour with hot boiling water so as to increase the water-binding capacity of the dough. Spotlight on Savory: Green Garlic, Bacon and Thyme Scones with White Pepper Maple Glaze, a Gluten Free Ratio Rally Post. Once again, the first Wednesday of the month rolls around and the fine folks of the Gluten Free Ratio Rally all decide to post around a common item.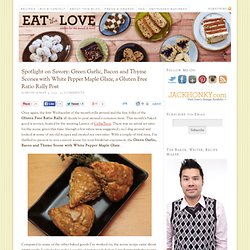 This month's baked good is scones, hosted by the amazing Lauren of CeliacTeen. There was no actual set ratio for the scone given this time (though a few ratios were suggested), so I dug around and looked at some of my old recipes and created my own ratio. With a couple of trial runs, I'm thrilled to present to you a savory scone for your breakfast enjoyment, the Green Garlic, Bacon and Thyme Scone with White Pepper Maple Glaze. Compared to some of the other baked goods I've worked on, the scone recipe came about pretty easily. Houseboat Eats: Spicy Gingered Carrot Soup. Here is an easy soup that we make a lot.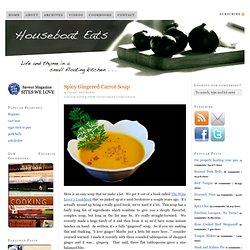 We got it out of a book called The Wine Lover's Cookbook that we picked up at a used bookstore a couple years ago. It's actually wound up being a really good book, we've used it a lot.
Seasonal
True adventures in money hacking. In the name of browniebabe. There are many events in the food blog world that I truly enjoy.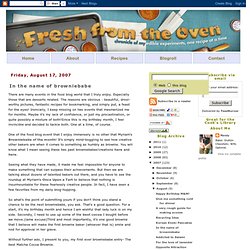 Especially those that are desserts related. The reasons are obvious : beautiful, drool-worthy pictures, fantastic recipes for bookmarking, and simply put, a feast for the eyes! Monterey Bay.
To Do List. Sweet! Eat Your Veggies! The Fresh Loaf. Peter Reinhart's Artisan Breads Every Day. Product Description Peter Reinhart's Artisan Breads Every Day distills the renowned baking instructor' s professional techniques down to the basics, delivering artisan bread recipes that anyone with flour and a fridge can make and bake with ease.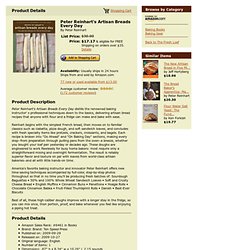 Reinhart begins with the simplest French bread, then moves on to familiar classics such as ciabatta, pizza dough, and soft sandwich loaves, and concludes with fresh specialty items like pretzels, crackers, croissants, and bagels.
Canning
---