Coffee and Tea
Study: Tea Boosts Immune System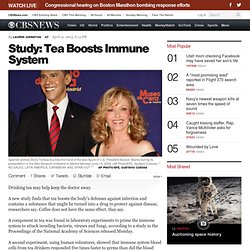 Spanish actress Silvia Tortosa touches the hand of the wax figure of U.S. President Barack Obama during its presentation in the Wax Museum of Madrid in Madrid Monday June 15, 2009. (AP Photo/EFE, Gustavo Cuevas) ** NO SALES, LATIN AMERICA, CARIBBEAN AND SPAIN OUT ** AP Photo/EFE, Gustavo Cuevas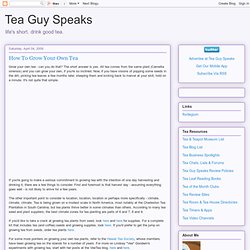 How To Grow Tea
Grow your own tea - can you do that? The short answer is yes.
Lemon-Ginger Iced Tea
Coffee is a brewed beverage prepared from the roasted seeds of several species of an evergreen shrub of the genus Coffea. The two most common sources of coffee beans are the highly regarded Coffea arabica, and the "robusta" form of the hardier Coffea canephora.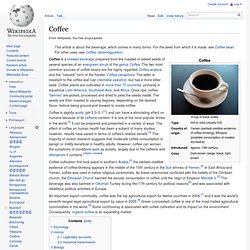 Monterey Bay