Recipes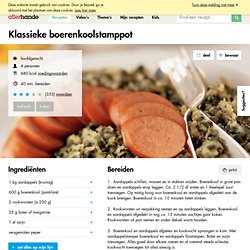 Klassieke boerenkoolstamppot
Ingrediënten 1 kg aardappels (kruimig) + 600 g boerenkool (panklare) + 2 rookworsten (a 250 g) + 25 g boter of margarine + 1 el azijn + versgemalen peper + Materialen aardappelstamper
This photo originally appeared in FamilyFun Magazine Like tacos, only neater to eat, taquitos have plenty of kid appeal. In Mexico, they're often deep-fried, but baking them works well too. It's easier and healthier, and the tortillas still turn golden brown and crispy around the edges. Served with salsa and sour cream, they make a quick and satisfying lunch or dinner.
Beef Taquitos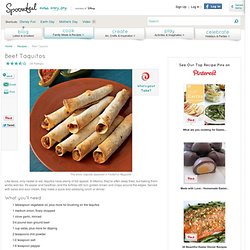 Cornmeal-Crusted Chicken Nuggets with Blackberry Mustard
Method 1 Put potatoes into a saucepan. Add 1/2 teaspoon salt. Add water until potatoes are covered. Bring to boil, reduce heat and simmer, covered, 15-20 minutes, or until done - a fork can easily be poked through them. 2 Warm cream and melt butter, together, either in microwave or in a pan on the stove.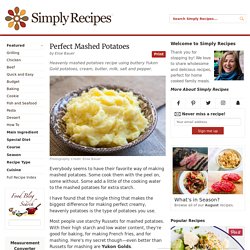 Best White Icing Ever Recipe
I'd like to preface this post with the following disclaimer: I love my family. This is just a story. Let's just say that your husband coaches soccer for 10 twelve-year-old girls. And let's just say that due to some rather inclement weather, soccer practice has been cancelled and awful lot lately.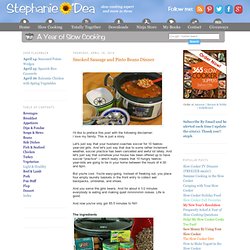 Easy Vegetarian Chili Recipe - Easy Vegan Chili Recipe - TVP Chili Recipe - Quick Vegetarian Chili
Even though this vegetarian chili recipe uses canned ingredients, a generous amount of spices are simmered to give it a homemade taste. Vegetarian chili is great to serve for large groups or to bring to potlucks, and this easy chili recipe won't disappoint. See also: More homemade vegetarian chili recipes Prep Time: 10 minutes Cook Time: 20 minutes Total Time: 30 minutes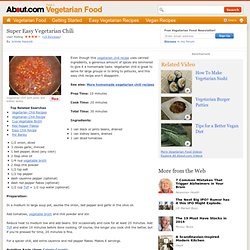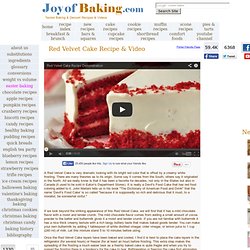 Red Velvet Cake: Preheat oven to 350 degrees F (175 degrees C) and place rack in center of oven. Butter two - 9 inch (23 cm) round cake pans and line the bottoms of the pans with parchment paper. Set aside. In a mixing bowl sift together the flour, salt, and cocoa powder.