Online Design
Design resources, for web and mobile Dec 6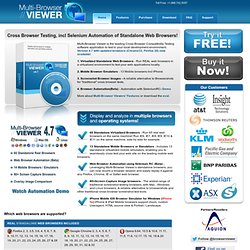 Multi-Browser Viewer | Cross Browser Testing - Standalone Browsers & Screen Capture Testing
Multi-Browser Viewer is the leading Cross Browser Compatibility Testing software application available today. Start cross browser and automated functionality testing now! Version 4.5 just released with updated standalone browsers! 1. Virtualized Standalone Web Browsers - Run REAL web browsers in a virtualized environment to cross test your web applications. 2.
We've used the service regularly since March of 2008 and fallen in love. It's fast, easy to use and affordable." President, Scrapbook.com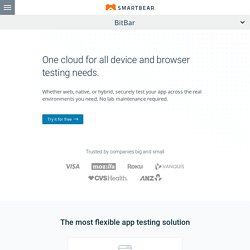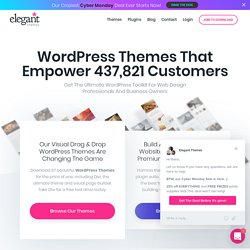 Stellar Design Design is our art and our passion. Our goal is to create the best WordPress Themes with a pixel-perfect eye for detail and a high standard for aesthetic excellence. Let us help you make your website simple, beautiful and professional.