Life Hacks
How to Disappear Online. Pipl - People Search. Thou shalt not commit logical fallacies. Life Hacks For Real Life Gallery. CLICK FOR MORE DRINKS. 100 Most Often Mispronounced Words and Phrases in English. There are spelling rules in English, even if they are difficult to understand, so pronouncing a word correctly usually does help you spell it correctly.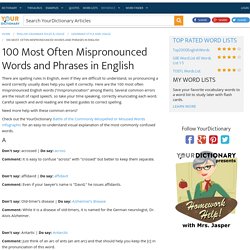 Here are the 100 most often mispronounced English words ("mispronunciation" among them). Several common errors are the result of rapid speech, so take your time speaking, correctly enunciating each word. Careful speech and avid reading are the best guides to correct spelling. Don't say: acrossed | Do say: across. Erowid. Brain Games & Brain Training. SCHOPENHAUER'S 38 STRATAGEMS, OR 38 WAYS TO WIN AN ARGUMENT.
Arthur Schopenhauer (1788-1860), was a brilliant German philosopher.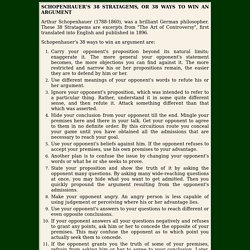 These 38 Stratagems are excerpts from "The Art of Controversy", first translated into English and published in 1896. Carry your opponent's proposition beyond its natural limits; exaggerate it. The more general your opponent's statement becomes, the more objections you can find against it. The more restricted and narrow his or her propositions remain, the easier they are to defend by him or her. How to tie a Tie.
---