Life Hacks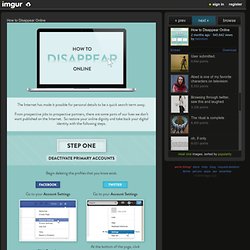 How to Disappear Online
browse your computer drag and drop here Ctrl + V
Pipl - People Search
Presuming that because a claim has been poorly argued, or a fallacy has been made, that the claim itself must be wrong. A logical fallacy is a flaw in reasoning. Logical fallacies are like tricks or illusions of thought, and they're often very sneakily used by politicians and the media to fool people. Don't be fooled! This website has been designed to help you identify and call out dodgy logic wherever it may raise its ugly, incoherent head. Rollover the icons above and click for examples.
Thou shalt not commit logical fallacies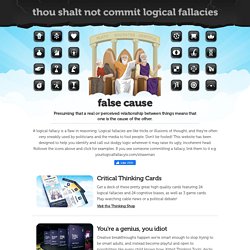 Life Hacks For Real Life Gallery
Articuno (Pokemon cocktail) Ingredients:2 oz Hpnotiq.75 oz Gin.25 oz Lime JuiceClub soda to fill This episode on my Geek & Sundry vlog, Critical Hit Cocktails, I decided to make a drink after one of my favorite ice Pokemon, Articuno! The Articuno cocktail is cool, flavorful, and smooth. While chilling the drink with Ice Beam is preferable, but shaking over ice and pouring over a big ol' ice cube will work as well. Check out how to make it in the video: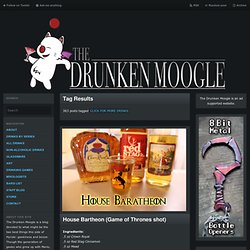 CLICK FOR MORE DRINKS | The Drunken Moogle
There are spelling rules in English, even if they are difficult to understand, so pronouncing a word correctly usually does help you spell it correctly. Here are the 100 most often mispronounced English words ("mispronunciation" among them). Several common errors are the result of rapid speech, so take your time speaking, correctly enunciating each word. Careful speech and avid reading are the best guides to correct spelling. Don't say: acrossed | Do say: across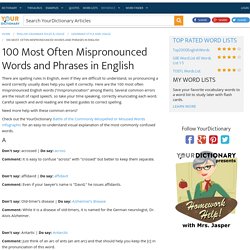 100 Most Often Mispronounced Words and Phrases in English
Erowid
Brain Games & Brain Training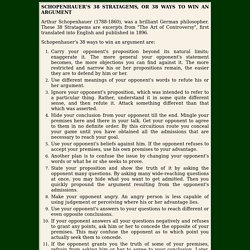 SCHOPENHAUER'S 38 STRATAGEMS, OR 38 WAYS TO WIN AN ARGUMENT
Arthur Schopenhauer (1788-1860), was a brilliant German philosopher. These 38 Stratagems are excerpts from "The Art of Controversy", first translated into English and published in 1896. Carry your opponent's proposition beyond its natural limits; exaggerate it. The more general your opponent's statement becomes, the more objections you can find against it. The more restricted and narrow his or her propositions remain, the easier they are to defend by him or her.
How to tie a Tie