Search 1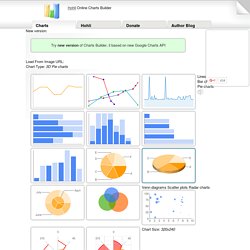 Hohli Online Charts Builder Load From Image URL: Chart Data can't equal to original, but very similar to it. Only for images on chart.apis.google.com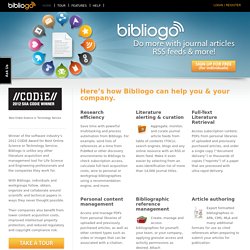 Bibliogo
Here's how Bibliogo can help you & your company. Research efficiency Save time with powerful multitasking and process automation from Bibliogo. For example, send lists of references at a time from PubMed or other discovery environments to Bibliogo to check subscription access, calculate full-text acquisition costs, wire to personal or workgroup bibliographies using a recommendation engine, and more. Literature alerting & curation
WebClust - Clustering Search Engine
Use this free Java application to explore the connections between related websites. Try it now! Enter keywords or a URL, and click 'Graph it!' See Getting Started below for more details. Getting Started Make sure you have the latest version of java, at least Java 1.5 Type in your search keywords or a URL, and press "Graph It!"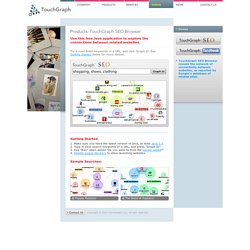 Centre National de Ressources Textuelles et Lexicales
mnemomap
http://www.managedq.com/search.php?q=neuruppin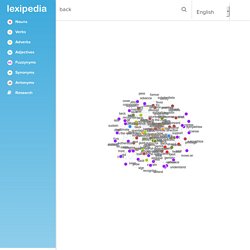 welcome n. the state of being welcome; "don't outstay your welcome" n. a greeting or reception; "the proposal got a warm welcome"
Developer Portal - Evri
Overview With the Evri API, you can automatically, cost effectively and in a fully scalable manner: analyze text , get recommendations , discover relationships , mine facts and get popularity data . Getting Started
- Casual visualization and concept landscapes -
Timelines Tools
Timefo
Tianamo ... web discovery
Visuwords™ online graphical dictionary — Look up words to find their meanings and associations with other words and concepts. Produce diagrams reminiscent of a neural net. Learn how words associate. Enter words into the search box to look them up or double-click a node to expand the tree. Click and drag the background to pan around and use the mouse wheel to zoom.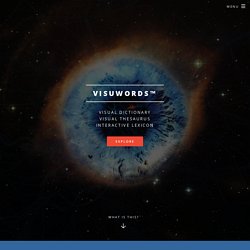 WikiMindMap
WordNet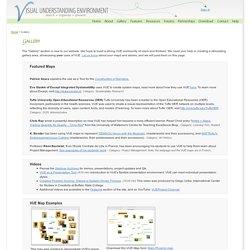 The "Gallery" section is new to our website. We hope to build a strong VUE community of users and thinkers. We need your help in creating a stimulating gallery area, showcasing your uses of VUE. Let us know about your maps and stories, and we will post them on this page. Featured Maps
In cooperation with the German Academic Exchange Service (DAAD), we are offering a paid internship for a computer science Bachelor student, who is passionate about prototype design and development. Prerequisite is that you are a student studying at a German university. More details on prerequisites here, download the project description as PDF.
SciPlore: Exploring Science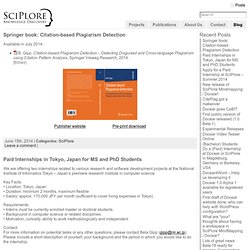 Editions and pricing
Webcasts | Greenplum
Carrot2 Search Results Clustering Engine Carrot2 organizes your search results into topics. With an instant overview of what's available, you will quickly find what you're looking for. Choose where to search: Type your query: More options
Carrot2 Clustering Engine
Get Started with Digital Dashboards | Business Dashboard Basics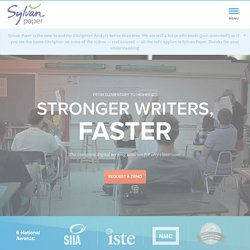 When researching online, it's easy to derail your train of thought by switching back and forth between web browser and word processor. Citelighter stays with you, so you can log your findings as you go. Tabbed browsing is the research equivalent of speed dating. You may read many sources at once, but it's doubtful you'll read them all well. Citelighter lets you pour through pages, strip out the important bits, and move on while maintaining your focus.
The fully automated bibliography, research, citation, and internet highlighting tool.
SiteVet
SiteVet is a tool aimed at the security research and web development community, providing historical and current data on Domains, IPs, ASNs and Cnets across a wide range of blacklists. This one-stop research tool provides information that will aid internet marketers, security researchers, web developers/masters, and all internet users, in choice of hosting, selection of domains and the security of servers and DNS systems. Take a tour to find out how this product will be able to help you: SiteVet Demo