Movies Julie needs to see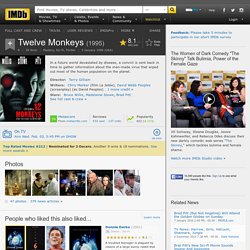 Quotes [first lines] James Cole: Jose - psst! Jose, what's going on? Jose: Bad news, man James Cole: Volunteers? Jose: Yeah. And they said your name.
Edit Storyline In a cyberpunk vision of the future, man has developed the technology to create replicants, human clones used to serve in the colonies outside Earth but with fixed lifespans. In Los Angeles, 2019, Deckard is a Blade Runner, a cop who specializes in terminating replicants.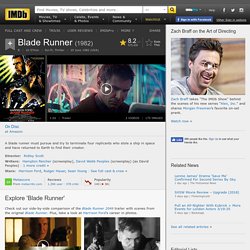 Edit Storyline The world's youngest citizen has just died at 18, and humankind is facing the likelihood of its own extinction. Set in and around a dystopian London fractious with violence and warring nationalistic sects, Children of Men follows the unexpected discovery of a lone pregnant woman and the desperate journey to deliver her to safety and restore faith for a future beyond those presently on Earth. Written by Production Plot Summary | Plot Synopsis