Social
Facebook Engineers Build Google+ Inspired Facebook Hack
With many asserting that Google+ is heavily Facebook influenced, Facebook engineers Vladimir Kolesnikov , Peng Fan , Zahan Malkani , Brian Rosenthal have flipped the switch and taken inspiration from the novel Google Circles design with Circlehack , a much simpler tool to build Facebook Friend lists.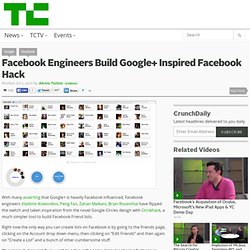 The Twittersphere is Dominated By Less than One Percent of Twitter Users
Users - OneSocialWeb - Creating a free, open, and decentralized social networking platform.
Say goodbye to the Share button because the Like button is taking over.
Facebook 'Like' Button Takes Over Share Button Functionality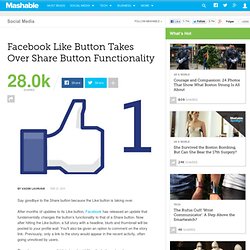 As we heard last week, Twitter made a bold move regarding its ecosystem, stating that third-party developers should no longer try to compete with Twitter on native clients; instead they should focus on things like data and specific verticals for Tweets.
Report: Use Of Third-Party Twitter Clients Dwindles To 42 Percent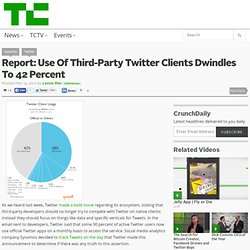 The History of Social Media [INFOGRAPHIC]
*Spark Up Your Home Screen