Hardware
Just a customizable fridge that's powered by light...
RIM's new CEO on Android hardware: 'they are all the same'
To say it's been an interesting year for Research in Motion and BlackBerry would certainly be an understatement. It was about 10 months ago that we first learned that RIM's tablet would be capable of running full-fledged Android applications , and suddenly we had to start caring about what was coming out of Waterloo. This week RIM has undergone probably its most important change since realizing SurePress wasn't a sure thing -- co-founders Mike Lazaridis and Jim Balsillie stepped down as co-CEOs, and chief operating officer Thorsten Heins has taken their place in the head office . There have been calls for RIM to adopt Android.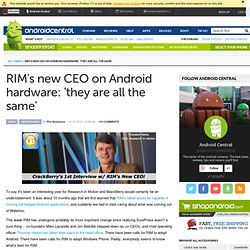 HTC Studio unveiled – tasked to help the company regain its edge
In order to combat the company's recent financial downturn , HTC has announced a new group within the company that will report directly to CEO Peter Chou and will be tasked with developing "key products" for the company. Dubbed "Studio," the new team will be made up of HTC's most talented engineers and designers in order to get HTC back in front of the competition and "regain the edge in products." It's unclear if HTC Studio is already operational, but this news does confirm all the recent stories we've reported about HTC focusing more on hero phones in 2012 . HTC will also be introducing new products that feature a variety of components sourced from multiple companies in order to give HTC as much flexibility as possible to compete. In the past, HTC has only used chips from Qualcomm to power its Android phones, a strategy which hurt HTC last year as competitors turned to NVIDIA's Tegra 2 chip to power their high-end devices.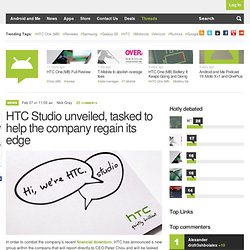 Fujitsu Lifebook 2013.. wait.. what?
10% of South Koreans own a Samsung Galaxy S II
In case you hadn't noticed, Samsung is big. Really big. And nowhere is that more evident than on its home turf in South Korea, where the company is a source of national pride.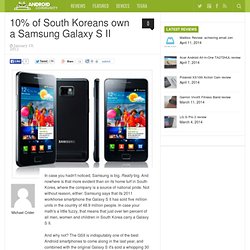 Man gets smartphone dock built into prosthetic arm - Telegraph
first image 'sunflower umbrellas,' madsar, UAE by LAVA image courtesy LAVA giant umbrellas, with a design based on the principles of sunflowers, will provide moveable shade in the day, store heat, then close and release the heat at night in the plaza of a new eco-city in the united arab emirates. the 'sunflower umbrellas' are one aspect of the winning design by the international practice laboratory for visionary architecture (LAVA) for the city centre for masdar in the UAE - the world's first zero carbon, zero waste city powered entirely by renewable energy sources. masdar is a planned city located 17 kilometres from abu dhabi. a government initiative, the city is being constructed over seven phases and is due to be completed by 2016. the city centre includes a plaza, five-star hotel, long stay hotel, a convention centre and entertainment complex and retail facilities. 'sunflower umbrellas,' madsar, UAE image courtesy LAVA
New kind of high-temperature photonic crystal could someday power everything from smartphones to spacecraft | | Buy Rare Earth Industrial Metals, Buy Silver, Buy GoldBuy Rare Earth Industrial Metals, Buy Silver, Buy Gold
A microscope image of the tungsten photonic crystal structure reveals the precise uniform spacing of cavities formed in the material, which are tuned to specific wavelengths of light. Image courtesy of Y.X. Yeng et al.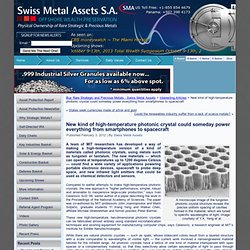 MWC 2011: What to expect from HTC
Big Shiny Robot - Fox Moving Forward on 'Daredevil' Movie
Tuesday, March 15th, 2011 at 5:20 pm Category: Daredevil , Marvel , Movies , News , Top According to The Hollywood Reporter and Variety, 20th Century Fox has tapped a fellow named David Slade to bring a new Daredevil film to life. Word has it that it will be a continuation of Ben Affleck's not perfect but certainly under-appreciated Daredevil film as opposed to a reboot. Which is good news since the last thing we need is a rehash of his origin story.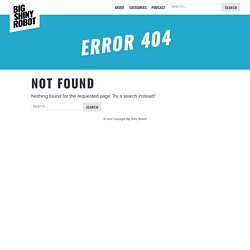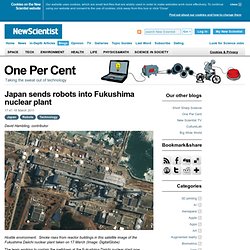 One Per Cent: Japan sends robots into Fukushima nuclear plant
David Hambling, contributor Hostile environment. Smoke rises from reactor buildings in this satellite image of the Fukushima Daiichi nuclear plant taken on 17 March (Image: DigitalGlobe) The team working to contain the meltdown at the Fukushima Daiichi nuclear plant now includes a robot. The machine, known as Monirobo ("Monitoring Robot"), was on the scene today, according to the Japanese newspaper Asahi Shimbun (in Japanese).