_olivierh
_OlivierH
Ingénieur en agro-alimentaire (Food engineer)/ Geek social ! (2 mots pour éviter un long discours :), je suis d'ici :
Lunascape, le browser multi-moteur. Lunascape, le browser multi-moteur Si vous êtes développeur de site web, vous avez surement pris l'habitude de tester votre site sur différents navigateurs internet.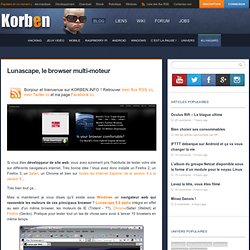 Très bonne idée !
Social_Network
Volontariat. Language. Ingénierie. Industrie - développement durable. Développement personnel. Productivité. MindMapping. Rewire Your Brain for Positivity and Happiness Using the Tetris Effect. I like this.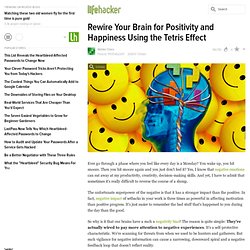 SO many of the Positivity Pontiff plans can be summarized as 'to be happy, just be happy'. Useless. Worse, they usually advocate getting rid of 'negativity' in one's life which to me, entails either shoving your head in the sand or dumping anyone you know who's going through a rough time. Neither are options for an individual with high standards, high intellect, or both. This piece spends little time on 'fix your mood, silly!'
Petites images & phrases qui font sourire :)
Work-out !!! Jeux vidéos. Borderlands 2. Skyrim. Hearthstone. Diablo 3. Anno 2070. Appartement. Voyage. Voyage au Japon. SPM. Démarrer. Culture. Univers fantastiques. Musiques !!! Artistes.
Geekitude. Informatique. Iphone. Cosplay. Sustainable housing. Achats geeks !!!
Sensuel, sexy ... Photographie.
---